Geneva (AFP) - Burundi's government is behind systematic human rights violations, including executions and torture, UN investigators said Tuesday, warning of the looming risk of "genocide".
"Gross human rights violations have and are taking place, committed primarily by state agents and those linked to them," the investigators concluded in a report, adding: "Impunity is pervasive."
They said they could "not exclude that some instances of these gross human rights violations amount to crimes against humanity."
The three independent experts said they had compiled a list of alleged perpetrators of serious abuses with the aim of ensuring they are brought to justice.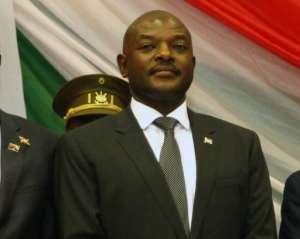 Burundi's President Pierre Nkurunziza has been in power since 2005
The investigators were tasked by the UN Human Rights Council in January with probing the extent of rights abuses in Burundi since it descended into violence in April 2015, over President Pierre Nkurunziza's controversial decision to run for a third term -- a vote he won in July.
After making two trips to Burundi in recent months and conducting 227 interviews, the experts painted a bleak picture, pointing to some estimates that more than 1,000 people have been killed since the crisis began.
Targeted assassinations
The UN human rights office has verified 564 cases of executions between April 26, 2015 and August 30, 2016, the report said, stressing that this was "clearly a conservative estimate".
Thousands more people have been tortured, suffered sexual abuse or disappeared, while arbitrary detention has happened "on a massive scale", it said.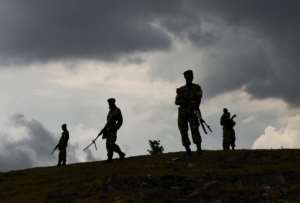 Nearly 300,000 people have fled Burundi since President Pierre Nkurunziza's controversial decision to run for a third term
Nearly 300,000 people have fled the country as refugees.
The experts warned that without dramatic changes from Burundi's government and "robust engagement" from the international community, "the country's downward spiral is unlikely to be reversed," endangering the entire region.
They said they had satellite images and received testimony corroborating the existence of mass graves, as well as several lists of both civilians and military personnel destined for "targeted assassinations" by security forces.
Spiralling out of control
Horrific torture meanwhile appeared to be "a common feature of the crisis," the report said, listing 17 methods described by victims and witnesses including forcing a victim to sit on acid and attaching weights to testicles.
Sexual violence was also widespread, especially against women and girls related to men in the opposition. Many of the victims were also sexually mutilated.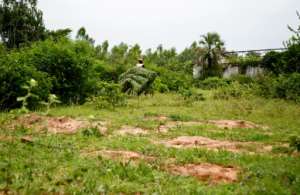 Human rights activists have identified several mass grave sites across Burundi
Perhaps most worrying was "the general trend of ethnically divisive rhetoric by the government," the experts said, warning this carried "a serious potential of the situation spiralling out of control, including beyond Burundi's borders."
"Given the country's history, the danger of the crime of genocide also looms large," the report warned.
Burundi suffered a brutal civil war from 1993 until 2006 between majority Hutus and minority Tutsis, which claimed an estimated 300,000 lives.
The current unrest has also sparked fear of a wider crisis in Africa's volatile Great Lakes region, with the 1994 genocide in neighbouring Rwanda having been fuelled by similar ethnic tensions.
Tuesday's report urged swift international action to "prevent further mass violations with ethnical connotations."
It called on the UN rights council to create a Commission of Inquiry to investigation the violations in Burundi, and allegations that cross-border armed groups are operating in the country and that other states may be implicated.
And they asked the UN General Assembly to consider whether Burundi could remain a Human Rights Council member -- marking a first in the council's decade-long history.