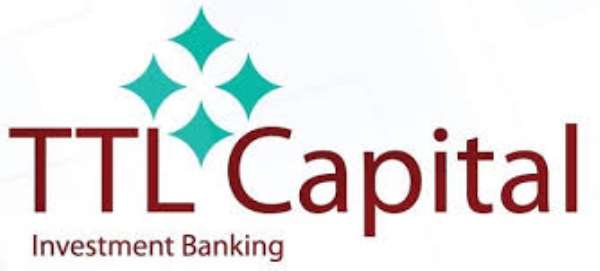 By Christabel Addo-GNA
Accra, Sept. 19, GNA - The TTL Capital Limited, an integrated investment banking and financial advisory firm, has launched a new product known as the 'TTL Income Haven Fund', to provide an opportunity for the future financial security of Ghanaians.
The product is a medium-term open-ended mutual fund, which seeks to generate a high level of current income, security of principal and growth, amidst liquidity.
It involves mobilising funds from shareholders and reinvesting them in mainly high quality fixed income instruments, such as Commercial Papers, Bankers Acceptance, Certificates of Deposit and Government debt obligations.
Mrs Adwoa Owusu Takyi, the Fund Manager, said the Fund sought to outperform the returns on the Government of Ghana Treasury Bill.
However, it would not distribute dividends but reinvest them, adding that investors would rather benefit from fund price appreciation.
She said the advantages of being a TTL Income Haven Fund shareholder included the effective spread of investments in income yielding instruments that reduced risk and enhanced returns, tax exempt returns, implying higher net returns, appropriate investment vehicle for meeting their income requirements.
The TTL Income Haven Fund could help contributors to meet their medium-term to long-term financial needs such as taking advantage of a business opportunity, saving for the rent of a home or providing for a child's education, as well as saving for retirement.
Mrs Owusu Takyi there was no entry charges, hence higher net returns, which allowed shareholders to enjoy the expertise of a professional Fund Manager.
She said the requirements to start the Fund, included a valid Identification Card, a passport size photograph, a filled TTL Income Haven Fund account opening form, as well as the first payment, to become a shareholder, and for institutions, copies of incorporation documents.
Mrs Owusu Takyi said the options available included an initial minimum contribution of GHC 50.00 and regular contributions of a minimum of GHC 20.00 or as lump-sum contribution.
'The monies received are used to buy TTL Income Haven Fund shares at the current market price based on the value of the fund,' she explained.
She said payment could be by either cash or cheque payments to TTL Capital Office, or into a TTL Haven Fund account at any Zenith, UBA or Fidelity bank branches, respectively, or via Mobile Money transfer into the Fund's account using MTN, Tigo or Airtel.
She said shareholders could also authorise for direct debit into the Fund's account at any Zenith or Fidelity Bank branches, or issue Standing order to client's bank for daily, weekly or monthly payments, as well as issue post-dated cheques for a period.
Mrs Owusu Takyi said the investments were research-driven and the product was strongly supported by TTL's Capital Research.
She, however, explained that: 'although we encourage a minimum investment duration of three years, one can exit the fund at any time, but will incur and exit lead'.
'A two per cent charge shall be applied within the first year, one per cent within the second year and 0.5 per cent within the third year of liquidation, but there shall be no exit load after the third year of each deposit.'
She said the Fund Manager was responsible for the portfolio construction and management, and also shareholders were vested with share of TTL Income Haven Fund and did not have direct ownership of the Fund's investments.
Ms Efua Fynn, the Managing Director of TTL Capital Limited, thanked the Securities and Exchange Commission (SEC) and the partner Banks for their support, giving the assurance that the company was managed by experienced professionals who were committed to providing quality services to both private and institutional investors.
Mr Alexander Williams, the Deputy Director-General, Legal at the Securities and Exchange Commission (SEC), said the Commission always welcomed the launch of another Collective Instrument Scheme (CIS), which was a strong indicator of market development, more so at a time when the need for investment was critical.
He said the CIS market had enjoyed a steady growth in recent years, and these schemes offered an opportunity to all investors, including those with limited funds to have access to a diversified portfolio of investments.
'We at the SEC believe that they constitute one of the investment vehicles that would facilitate growth of our capital market,' he said.
Mr Williams said the scheme particulars of this mutual fund, had been thoroughly examined to ensure their accuracy in compliance with the SEC's Unit Trust and Mutual Funds Regulations, 2001 (L.I 1695), to ensure that investors and their financial advisers are well informed.
In order to maintain proper standards of conduct and acceptable practices, the Commission would inspect the books of accounts, records and documents of mutual funds, custodians and fund managers by conducting post offer, off-site and on-site inspections, he said.
He also said the Securities Industry Bill, which had been passed by Parliament and was currently awaiting the Presidential assent, would facilitate the development of the securities market, provide legal a framework to accommodate all forms of securities presently and also strengthen the operational independence of the Commission to effectively regulate the securities industry.
He challenged the Fund Manager to adhere to the asset allocation provided in the Scheme's particulars of the fund and to get acquainted with the Securities Laws, SEC regulations, Circulars and Market Guidance Notes that governed the Capital Market in general and in particular the operation of collective investment schemes in the interest of all stakeholders.
GNA