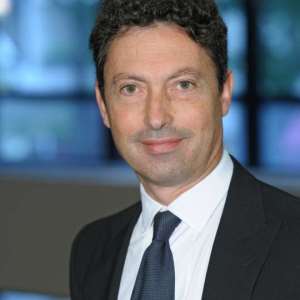 Accra, Sept. 17, GNA - Multichoice Africa and Eutelsat Communication have signed a nine-year contract extension, which would seek to expand the Multichoice DStv platform.
According to a release, Eutelsat Communications (NYSE Euronext Paris: ETL) and MultiChoice Africa, one of Africa's most prominent video entertainment companies, announced the contract expansion at IBC in Amsterdam.
Additionally, the signing of the contract would see the expansion of the MultiChoice DStv platform at Eutelsat's 36° East video neighbourhood.
The new contract for one transponder would reinforce the longstanding relationship between MultiChoice Africa and Eutelsat and would further anchor 36° East as a premier location for digital video entertainment services in Africa.
MultiChoice Africa CEO, Tim Jacobs, commenting on the extension of the agreement said: 'Thanks to the additional capacity booked with Eutelsat we will be able to accelerate our services and live up to our brand promise of delivering a great customer experience.
'Providing the best possible video entertainment service in Africa marked by quality and choice.
'We look forward to strengthening our cooperation with our longstanding satellite partner,' he added.
The Chief Commercial and Development Officer, Eutelsat, Michel Azibert, added: 'This contract further anchors our cluster of high-power satellites at 36° East as a point of reference for broadcasting in Sub-Saharan Africa and our longstanding relationship with MultiChoice Africa.
'A video company that is a hallmark for quality and creativity.'
GNA