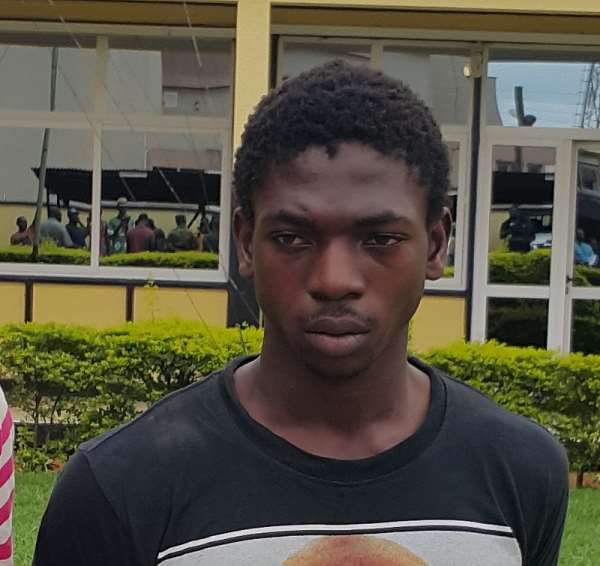 Abubakar Saddique in police custody
A 19-YEAR-OLD boy who allegedly stabbed his friend to death in Kumasi and absconded has been nabbed.
Abubakar Saddique, the suspect, went into hiding after he had purportedly stabbed Mustapha Osman, 19, several times, leading to his death.
The incident occurred at Aboabo, a densely Muslim populated area in Kumasi, on September 10, 2016. The deceased person reportedly inflicted cutlass wounds on Saddique during a fight in August, this year.
Saddique said he paid the medical bills and asked Osman to refund the money but he refused.
The suspect, who felt defeated, reportedly ambushed Osman on September 10 at Goro, an area at Aboabo.
ASP Mohammed Yussif Tanko, Ashanti Regional Police PRO, said Saddique chased Osman and in the course of the hot chase, the latter stumbled and fell and so Saddique stabbed him several times.
ASP Tanko said Osman was rushed to the Manhyia Government Hospital for treatment but he was pronounced dead.
He noted that Saddique went into hiding to escape arrest but the police managed to arrest him to face the law.
FROM I.F. Joe Awuah Jnr., Kumasi