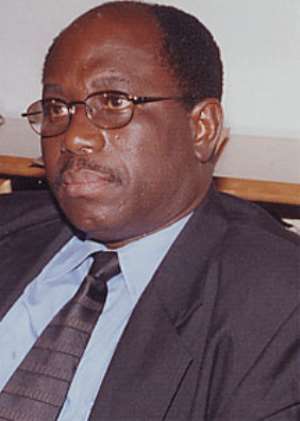 Kumasi, Feb. 14, GNA - A group of youth made up mostly of students and some supporters of the NPP in Ashanti, calling themselves "friends of Dr Richard Anane", at the weekend embarked on a six-hour demonstration in support of his confirmation by parliament in Kumasi.
Holding placards some of which read: "Ghana Needs Your Services Dr Anane", "Every Human Being is Fallible", "God Has Put Your Enemies To Shame", and "You Have Brought Vibrancy Into The Road Transport Sector", the demonstrators later converged at the Santasi residence of Dr Anane and danced to brass band music.
Speaking to the media after the demonstration, Mr Stephen Amoah, a past president of the Ashanti region branch of the Tertiary Students Confederation (TESCON), the students wing of the NPP, said as the country's democracy gained root, parliament by its confirmation had demonstrated its commitment to the deepening of the evolving democratic dispensation.
"The country needs competent, dedicated and patriotic citizens to serve her and it is high time minister's private lives were separated from their public lives".
He called on Ghanaians to give their unflinching support to Dr Anane now that he had been given the mandate so as to make the road transport sector vibrant.
Mr Amoah commended Dr Anane for the introduction of the metro mass transport system and entreated him to bring his innovation to bear in other sectors of the economy to enhance rapid development. 14 Feb. 05