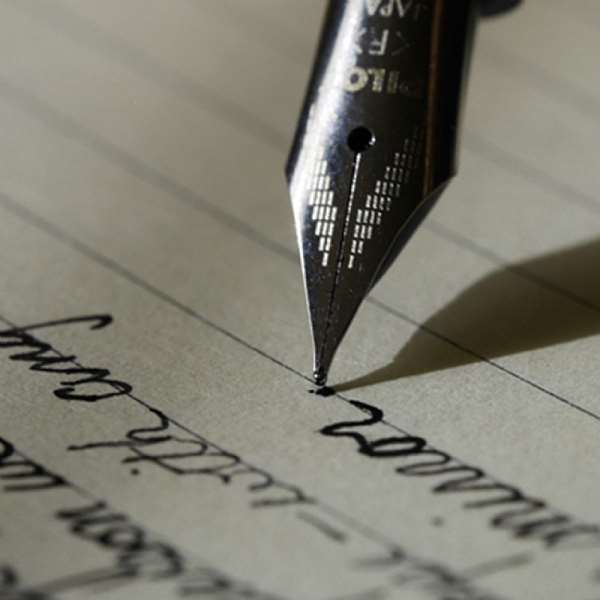 It is commonly said that " it is easy to destroy than to build". Those who built this nation struggled for decades and it would only be absurd preposterous to sit aloof as some unscrupulous political vampires gamble with the peace and progress of this nation.
For me, peace is a collective responsibility and does not take government to ensure. It is only Ghana we have and should not allow too much political desperation to throw our beloved country into chaos. This piece is a critique of certain actions and inactions of the opposition that have the propensity to cause turmoil in this country and also a clarion call on all citizenry to jealously protect the peace and tranquility we have been enjoying.
Peace, they say is the road that leads to development in every country. It is therefore not surprising to see countries that suffered conflict still wobbling and struggling to recover from their tragedy. Countries such as Liberia, Sierra Leon, Rwanda, DR. Congo, Angola among others are practical examples of those that suffered severe conflict and are still suffering the repercussions.
Notorious of these countries is Rwanda that went through this unpalatable and uncharitable mayhem as an outgrowth of a falsehood that was peddled by Deogratias in radio Rwanda. Rwanda is a country which is made up of two major tribes; the Hutus and Tutsi. Hutus is the majority and Tutsi the minority.
Deogratias who was the then prime minister in 1992 went on air and peddled a lie that "the plot of Tutsis to massacre Hutus has been uncovered". This statement caused a lot of havoc and finally threw the country into a profound chaos resulting in the death of virtually uncountable number of people and property destroyed.
These incidents did not happen for nothing. The adage that "when a frog in front falls in a pit, others behind must take caution" must be taken serious.
African countries must learn from these bitter experiences that their neighbouring countries went through. God wants us to learn from these mistakes that they have made. It will therefore be tantamount to a profound mental madness if any peaceful African country finds itself in such mess.
Ghana is one of the peaceful African countries that gained her independent on 6th March, 1957 from her colonial masters with Dr. Kwame Nkrumah as the first president. Since then till now, Ghana has had peaceful, successful, credible and violence free elections that resulted in peaceful transition of power from one party to another. Ghana is a multiparty state with two main vibrant parties; the National Democratic Congress (NDC) and the New Patriotic Party. These two parties and the other smaller parties have brilliant, commonsensical, discerning, patriotic and committed members who are peace loving.
Tension began to mount in Ghana when the NPP led by Nana Addo who constantly claims to be a peaceful man took the Electoral Commission (Dr. Afari Gyan) to court after he had declared John Dramani Mahama president elected in the 2012 election. The NPP ungratefully complained that the election was marred with lot of inconsistencies and for that matter challenged the EC in the Supreme Court which is the highest court of the land.
The Supreme Court, made up of judges who are well endowed with wisdom, decisions are unequivocal. The long legal battle between NPP and the EC ended when the Supreme Court finally gave its verdict that vindicated the EC. We don't want to remind readers with some of the threatening and vulgar language that greeted the verdict.
The use of unsavoury, intemperate, unpalatable, uncharitable and incongruous language has gained notoriety in Ghana in recent times and that is creating a lot of tension as the country is fast approaching its general elections. For evidentiary purpose, some leaders of the NPP have used threatening language and has been lambasted by Ghanaian populace leading to investigation by BNI.
A pragmatic example is the statement made by the Upper West Regional youth organizer of the NPP in W93.5fm in the Upper West Region recently. This chapter cannot be closed without mentioning Kwabena Agyepong an NPP member of parliament for Assin North who had made sardonic and lugubrious statements in radio stations that keep the acumen people of this country sitting on thorns as we continue to live in fears any time we remember their statements.
Also, the threat to declare elections results by NPP is another issue that has the propensity of igniting conflict and throwing this peaceful country into chaos. They should not forget that it was similar issues that caused the second war in Coted'voire between Alasanne Ouattara and Laurent Gbagbo in their 2010 election. In case the NPP have forgotten about that bloody history, we shall in a jiffy, take them through what happened in Ivory Coast.
After the 2010 election organized in Cote d' Voire, the preliminary results as announced by the Electoral Commission showed a loss for Laurent Gbagbo in favour of his rival, Alasanne Ouattara with 54%. Laurent Gbagbo who was by then the ruling government contested the results at the Constitutional Council, charging massive fraud and rigging in the Northern part controlled by the rebels.
These reports were belied by the international observers. The report of the results led to a rising tension and pockets of violent incidents.
The Constitutional Council declared the results of seven Northern departments unlawful and that Gbagbo had won the elections with 51% of the votes instead of Ouattara winning with 54% as announced by the Electoral Commission. After this counter declaration, Laurent Gbagbo organized his inauguration and took the oath of office. Alasanne Ouattara, recognized as the winner by most countries including ECOWAS, AU and U.N. organized an alternative inauguration. These tensions raised fear of the resurgence of the civil war.
After a number of attempts made to resolve the issue proved futile, the country was thrown into chaos leading to severe clashes between the two parties resulting in a sea of death cases.
Unless the NPP want to tell us that they want to tow this line, it would be prudent they rescind their advanced decision to declare the 2016 election results themselves.
Ghana is the only country we have and must protect it wholeheartedly and holistically. Everybody should be an agent to ensuring the realization of credible peaceful election. Let us advise our brothers, sisters, friends, politicians and our parents to invariably choose their diction very well and desist from the use of derogatory remarks to denigrate others.
The time has come for us to be measured and civil in our discourse as we go to the radio and television stations to preach the good work and policies of our parties. Radio and television presenters should endeavour to perform their responsibilities well by guiding and banning panellists who will remain unrepentant and unrelenting in being caustic and downright offensive attack on the civil sensibility of others to ensure peaceful election.
This country belongs to the youth of today and for that matter we, the youth must desist from receiving any kind of gift from any politician with the intention of inciting us to causing any violent.
We succinctly add that, the NPP must have confidence and trust in our Electoral body and stop the needless hypocritical banter with it. If you are yet to enter a football field, you don't start complaining of bad officiating unless you are already a loser or you intentionally want to resort to hooliganism. In this case political hooliganism is archaic and barbaric in our democratic dispensation. We must respect the EC as an INDEPENDENT ELECTORAL BODY. The wanton allegations and needless cacophony cum accusations are becoming too much of the NPP.
We can only maintain peace if we collectively fight against any preposterous statements or issues that raise their ugly heads against the peace of this country.
Shall be back soon.....
Derbie Raphael
[email protected]
0240371356
Denis Andaban.
[email protected] .
0549734023.