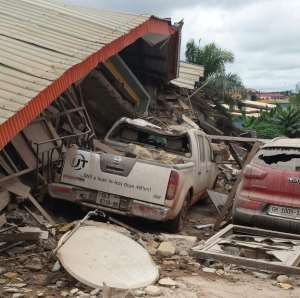 A three storey building has collapsed completely at Ahenema Kokoben in Kumasi. According to the neighbours, they just heard heard something unusual similar to an explosion.
They rushed out and realized the three storey building has been brought down as it appears only God knows what happened.
The incident took place around 3am in the morning. Fortunately, nobody was harmed or injured.

More details soon.