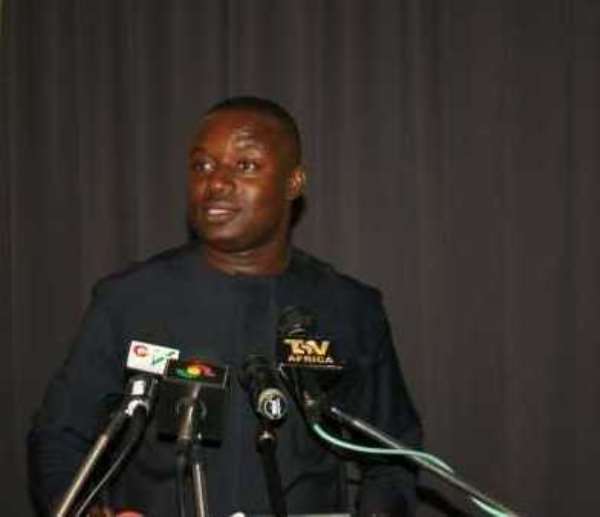 By D.I. Laary, GNA
Accra, Sept. 14, GNA - A $3.8 million Integrated Resource and Resilience Planning (IRRP) project has been launched to develop a robust master plan to improve Ghana's power sector planning for efficient, cost-effective and reliable energy supply to consumers.
The project would be implemented by ICF International - a major consulting firm in US - over the next two years - to develop the comprehensive plan to boost power sector planning, establish transmission and distribution infrastructure and grow Ghana's generation capacity.
The collaborative scheme is aimed at developing technical capacity in the country and to transfer skills and knowledge to industry players.
Mr John Jinapor, the Deputy Minister of Power, said during the launch that 'our country has struggled with power supply challenges over the past couple of years, and indeed, better planning and greater adherence to technical plans can help ameliorate these problems.'
He said though Ghana was moving towards a competitive power sector, with many different players, the country needed an all-inclusive power sector plan, based on empirical facts, to comprehensively address its power needs in short, medium and long terms.
There had been several similar projects, but Mr Jinapor said: 'This project is unique in the sense that it provides the country the opportunity and resources to rationalise our power planning, while incorporating other critical variables.'
He also said power sector planning was an inter-ministerial and inter-agency affair, and enhancing coordination and inclusiveness was necessary to make the country's power policies consistent with broader social and economic development strategies of the 21st century.
'Erratic rainfall patterns have already adversely affected the hydropower generation, and rising sea levels could affect the energy infrastructure and settlements on our coast,' he said.
'These issues must also be considered in long term power planning in order to ensure greater resilience in the sector.'
The US Ambassador, Mr Robert Jackson, said the US government would work together with Ghana to undertake all-inclusive power sector master planning.
'We will improve the sustainability of Ghana power system and increase access to cleaner, more efficient electricity.'
He said the second Millennium Challenge Compact was entered into on September 6 and would bring $498 million in investment to the country.
'The private sector operator chosen by the government of Ghana is required to invest another $100 million a year for the first five years of the concession.'
'That is more than a billion dollars going toward returning ECG [Electricity Company of Ghana] and other power companies to profitability and reliability.
'I hasten to remind everyone that the concessionaire will not be setting the tariffs; the Public Utilities Regulatory Commission will continue do that.'
'The compact should not spell the end of rural electrification because the concessionaire will want to increase the number of customers, and the United States government and other private companies will continue to push the development of solar power and other renewables.'
The project was jointly launched by the Deputy Minister of Power, Mr John Jinapor, and the US Ambassador to Ghana, Mr Robert P. Jackson, at IRRP project workshop on Tuesday.
GNA