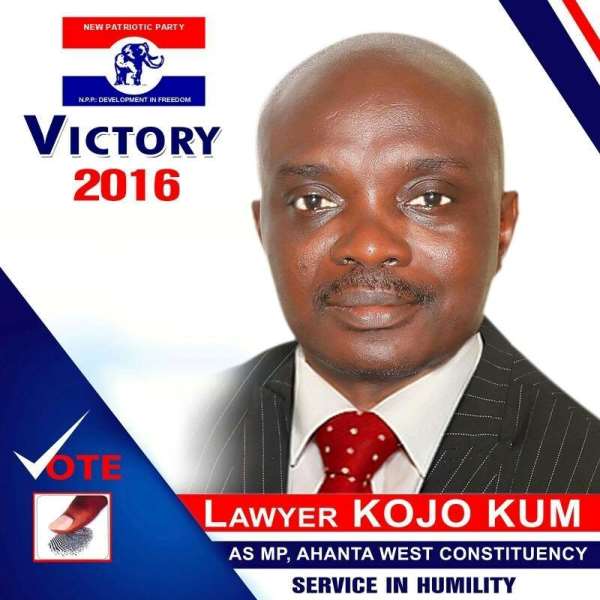 Some activists of the New Patriotic Party (NPP) in the Ahanta West Constituency of the Western Region have indicated that the signals across the country are clear that the National Democratic Congress (NDC) will lose the December general election on account of its mismanagement of the economy.
"In this year's parliamentary election, we the NPP in Ahanta West are very hopeful to recapture the seat we lost to the NDC in the last general election," one of them indicated.
The Ahanta West NPP activists have therefore, resolved to work hard as a united front for the party to win this year's parliamentary election massively in the constituency.
"It is no secret that Ghanaians are fed up with the abysmal performance of the NDC government and are ready to show the NDC the exit through the power of their thumbs," the activist asserted.
In the 2012 parliamentary election, NPP's Samuel Johnfiah lost the seat to NDC's George Aboagye, former Chief Executive Officer of the Ghana Investment Promotion Council (GIPC).
During the NPP's parliamentary primary for the 2016 elections, delegates of the party in the constituency elected Ebenezer Kojo Kum, a lawyer, as the parliamentary candidate for this year's election.
He polled 324 votes, defeating three other contestants – Kwesi Biney, journalist and former District Chief Executive for the area – who polled 177 votes; John Kwesi Yankey, an agronomist, had 128 votes and Kwesi Klutse, a lecturer, polled 37.
Mr Kum was reported to have pledged to form a formidable team with the losing candidates to recapture the seat from the ruling National democratic Congress.
This came to light when scores of supporters of the NPP stormed the DAILY GUIDE office in Takoradi to throw their weight behind their parliamentary candidate.
A spokesperson, Kwesi Yankey, in an interview with DAILY GUIDE, observed that the NDC government had driven Ghana into a state of despondency due to poor leadership and lack of vision.
According to him, the massive corruption and looting by some government officials and their cronies had left the ordinary Ghanaian in abject poverty.
"The corruption in the current government is so overwhelming that Ghanaians do not need a fortune-teller to tell them that the president does not have what it takes to fix the country's problems. This country is in deep economic crisis," Yankey asserted.
He mentioned the alleged rot at the Ghana Youth Employment and Entrepreneurial Development Agency (GYEEDA) and the Savannah Accelerated Development Authority (SADA) as well as all forms of 'create loot and share' under the guise of judgment debts.
He also described the upward adjustment of fuel prices and utility tariffs as unwarranted and rubbished the alleged intention of the government not to increase the salaries of workers to correspond with the high cost of living.
Mr Yankey indicated that the Supreme Court verdict on the 2012 presidential election petition taught the NPP a great lesson and stressed that "now in this country elections have to be won at the polling stations."
From Emmanuel Opoku, Takoradi