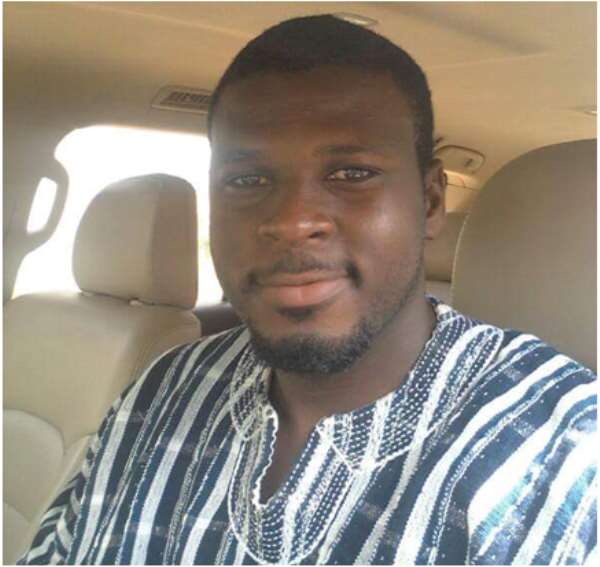 The Writer
The outcome of elections in Africa have generally been characterized by disputes, violence and in some cases civil unrest. Undoubtedly, this has affected economic growth and most importantly, denied Africa its place as a major stakeholder in world affairs. In the year 2010, Cote d'Ivoire ceded its place as the leading exporter of Cocoa to Ghana as a result of electoral disputes which almost sent the nation into civil war.
Fortunately, since its transition to democratic rule in 1992, Ghana has successfully managed six elections. There is no denying however, that, there were times this status was shaken especially in the years 2008 and 2012 when this country was almost plunged into bedlam. In 2012 for instance, the final results declared were contested at the Supreme Court by the main opposition party and proceedings lasted for almost a year. There were also moments during election periods when tensions escalated but in all, the country came out victorious. This has earned Ghana the admiration of the world and has become a model for Africa and other developing democracies.
Another election is upon us come December 7 and all eyes will be set on us once again. Will we live up to expectation or lose our spot as a beacon of hope for fledgling democracies? This write-up seeks to look at the role of the media, politicians, civil society groups and the electorates in ensuring a peaceful election.
The Media
The role of the media in modern democratic societies is so essential that it can never be downplayed. It provides the conduit necessary for all kinds of communication that help societies function. The media plays a very essential role in ensuring that information vital to the existence and development of a country is available in a manner that is timely, equitable, and balanced.
Thus during election periods, the media has the singular responsibility of making sure that the right information is circulated to all to enable the electorate make informed choices as to who represent them in government. The media also acts as a watchdog in our societies helping keep institutions and leaders on their toes in terms of effectively executing the mandates they are charged with. The ability of the media to perform its role without fear or favour is the only way to ensure peace and national development.
It is very unfortunate that we live in a time where some media practitioners have allowed their stomachs to dictate the direction of their conscience. They pursue the interests of their pay masters instead of doing the right thing. Politicians have taken a step further to polarize the media landscape by themselves establishing, owning and controlling the affairs of media houses. This is mostly done with the aim of spearheading their chosen political party's agenda whether good or bad.
According to Malcolm X, "the media is the most powerful entity on earth. They have the power to make the innocent guilty and the guilty innocent and that's real power, because they control the minds of the people". I totally agree with his observation and state emphatically that such power should never be underestimated.
The Politician
As citizens of a nation, we all have a moral obligation to conduct ourselves in a manner that will not disrupt the peace of our country. Politicians on the other hand, have an even more imperative role to play especially during campaigning. Their debates, submissions, or general campaign messages should be tailored towards tackling issues facing the nation devoid of insults, character assassination or inciting one group against the other. Politicians must understand that elections are not 'a do or die affair' and that ultimately, the will of the people should always be upheld and respected at all times. Furthermore, political actors must be guided by their utterances in order to not fuel tensions during heated moments like election periods.
The Electoral Commission
The Electoral Commission (EC) is the body mandated by law to organize and supervise elections in Ghana. Its role in ensuring peaceful elections is not one that can be brushed aside. The manner in which the EC conducts elections could either bolster our democracy or shred it into pieces. The EC must therefore adequately sensitize voters as well as other major stakeholders on what is expected of them during the forthcoming elections. The EC must also desist from aligning itself with any political party to ensure free and fair elections. Lessons should also be drawn from previous elections especially that of 2012 which saw the EC drowned in court proceedings.
Persons employed to assist the EC in organizing this year's elections should be well trained and prepared for the task ahead. The onus rests on the EC to conduct itself in a manner that will win the confidence of all political parties and the general public.
The Security Agencies
It is the responsibility of our security agencies to ensure that law and order is maintained before, during and after the elections. I believe Ghana has one of Africa's well equipped and best trained security forces. The Ministry of Interior in partnership with the political parties must move to disband all mercenary groups and political parties' internal security or otherwise register them in a manner that will allow for their monitoring as stipulated by the laws of our land. Alternatively, our security agencies could take it upon themselves to provide adequate security to all political parties within the country. The Talensi by-election should serve as an example of what to anticipate during the December 7 elections and measures should be put in place to avoid similar occurrences.
Civil society groups and Traditional Leaders
Civil society groups all over the world contribute towards nation building through their activities. Ghana's civil society groups have played their part in promoting dialogues and development. Over the years we have seen institutions such as West Africa Network for Peaceful Building, Institute for Democratic Governance and IMANI Ghana being awarded for their role in ensuring good governance.
The Coalition of Domestic Observers (CODEO) through election monitoring in various constituencies has helped to promote electoral integrity. This is a clear manifestation of hard work, selflessness and high levels of professionalism shown in their line of work. All over the world including Ghana, civil society groups have helped establish the institutions and mechanisms necessary to tempering autocratic regimes. Every election has its own dynamics and therefore we should encourage broader consultations especially in areas that need refinement in our electoral process. Issues such as biometric verification and what constitutes over voting should be properly tackled and well defined.
Traditional leaders play an integral role in the governance of the country, they serve as the custodians of culture, spearhead developmental projects and ensure the maintenance of peace and order in their area of jurisdiction. The constitution of Ghana (Article 276, Clause 1) prevents traditional leaders from taking part in active politics. It is therefore imperative that they desist from endorsing and aligning themselves with political parties since these actions tend to undermine their authority and cause divisiveness in the society. It would therefore be prudent for traditional leaders to keep themselves out of partisan politics so that they can promote unity and development in their various communities.
The Electorate
As indicated earlier, triumphing in a peaceful, free and fair election is the responsibility of every Ghanaian. We all have a duty to contribute to this path. Peace is golden and it is the single most important resource a nation can ever boast of, therefore, we cannot afford to let the peace we enjoy slip off. Ghana is surrounded with empirical evidence of the level of destruction caused by electoral disputes.
We have received and cared for nationals from neighboring nations such as Cote d'Ivoire and Liberia who were displaced as a result of civil unrest in their countries. Like many other emerging democracies, the Ghanaian electorates are discerning and I believe we are well informed to make good choices. The electorate must understand that this elections is not about party A or B. It is about your life and my life and that of unborn generations. We have been given the power to choose our next leaders and this should only be exercised in a manner devoid of any form of violence and anarchy.
Conclusion
Let us all understand that Ghana is the only place we can call our own. We all have a collective duty to protect and preserve the peace therein. Plato once said "it is only the dead who live to witness the end of war". It is the responsibility of each and every one of us to analyze the policies and programs contained in the manifestos of each political party to guide us in making a decision on who to vote for. Also, political parties should structure their campaigns and speak to the issues instead of personality attacks.
They should engage the attention of the electorates in a very responsible manner. The media should up their game by exposing any scheme aimed at destructing the whole electoral process. Security agencies must work hand in hand with all stakeholders and the citizenry at large to ensure a smooth electoral process and strict compliance with the law. The EC should be well resourced to carry out its mandate in a free, fair and transparent manner. Also, civil society organizations must not relent in their efforts to preserve our growing democracy.
Ghana has always prevailed in difficult situations. Let us tolerate our diversity in opinions. I am optimistic that we will once again make a success of what is before us.
Long Live Ghana
Adnan Mustapha
[email protected]
(0207585652)