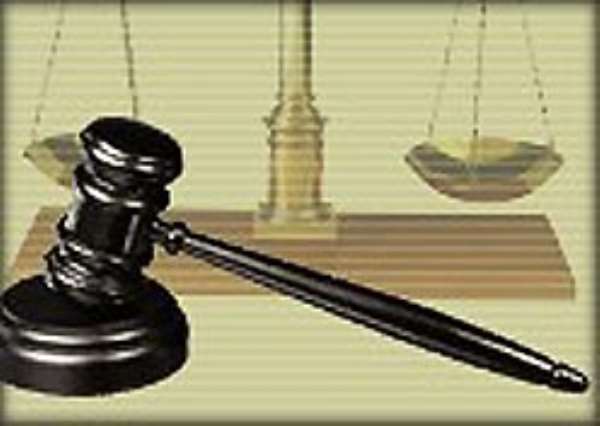 Tema, Feb. 05, GNA - Mr Charles Asiedu, presiding at the Tema Circuit Court 'A' on Friday, refused to restrain Journalists from writing about 1,800 bags of Tiger perfume rice valued at 500 million cedis, which was diverted from the Tema Harbour to James Town and Madina in Accra. He over ruled submissions by Nana Ohene Gyan, one of the Counsels of the five accused persons charged with conspiracy, stealing and dishonestly receiving, that the court should order the press to stop publishing stories about the case, saying the press should be given the chance to publish cases of this nature.
He reminded the Counsel that Ghana had moved from the era of "culture of silence" to a vibrant press to the extent that the criminal libel law had been repealed, to enable the press to expose criminals in society and to give praise where it was due.
The Judge said, "with our work over here, we don't have power to restrain Journalists from publishing stories from the courts," and explained that in spite of the repeal of the criminal libel law, "we still have civil libel in the saturate books, which Counsel can use". Where someone feels that journalists had damaged his reputation it's a matter of instituting a civil libel suite to clear his name and claim damages at the courts, he said.
Mr Gyan had complained to the court that stories published by newspapers and aired on FM stations had "criminalized" the accused persons when their side of the story had not been heard.
It is based on this that I plead with the court to order journalists not to write about cases that the Police are investigating and when the case has come to court, the Counsel stated.
In Britain, journalists do not write outrageous stories to malign people, but it looks like some journalists are abusing the press freedom that Ghanaians are enjoying, Mr Gyan said.
The court has granted the five persons 400 million cedis bail with a surety each.
The accused persons are Osei Yaw, clearing agent, Alima Yaro, trader, Francsica Onyame, businesswoman, Joseph Onyame, exporter, and Mrs Twum Barimah, hairdresser.