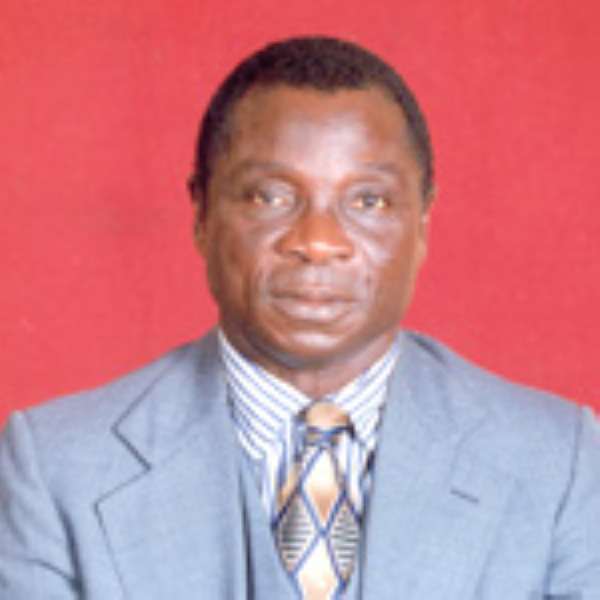 SINCE the "Fobih flop" at the Parliamentary Vetting Committee, nominees are said to have gone through rehearsals of the National Pledge and the National Anthem, with some either openly reciting or singing the verses of the patriotic songs.
Indeed, it is learnt... even prospective Deputy Ministers, yet to be named, are also "arming themselves" with that knowledge, before it is too late.
Although Prof. Dominic Fobih, Minister for Lands, Forestry and Mines-designate, claims he knows the words of the National Pledge, he went blank when asked to recite it, because the question had come to him as a surprise.
There was quite a drama at last Monday's sitting, when Prof. Fobih kept "mum", when given the test.
Meanwhile, Mr Larry Bini, Chairman of the National Commission for Civic Education, has found the "failure" of Prof. Fobih, as nothing serious, since he believes many citizens of his age group cannot recite those words.
According to him, since the Pledge was composed at a time when the Prof might have completed his formal education, it is possible he might have been reading the Pledge casually, instead of committing it to memory.
* At last Wednesday's sitting, Mr Alan Kyeremanten, Minister of Trade and Industry -designate, simply played down a report of the sale of a Ghana Embassy property in Washington, claiming that "someone had sat down in Accra and composed the story".
The story, in question, according to Palaver sources, was published in the "Ghanaian Voice", on the return of the then Editor-in-Chief, the late Mr Dan Ansah, from a trip to the United States. He produced pictures to support that story. It was not an imaginary one.
Our attention has been drawn to the fact that the Committee Member, whose questions were disallowed, in succession was Captain (rtd) G. Nfudjoh, NDC Member of Parliament for Ho Central and not Mr E. T. Mensah, MP for Ningo-Prampram.