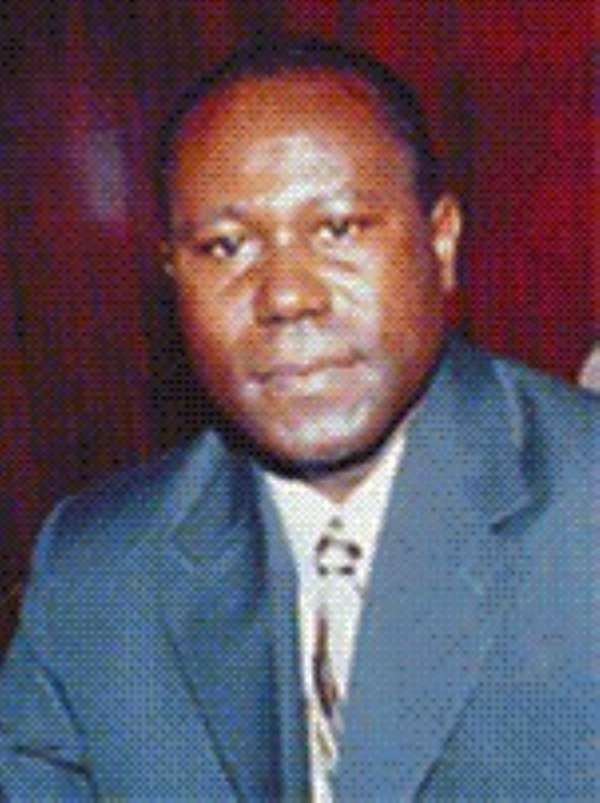 Takoradi, Jan 31, GNA - Five paramount chiefs who are members of the Western Regional House of Chiefs have disassociated themselves from a petition allegedly emanating from the house and sent to the Appointments Committee of Parliament against the nomination of Mr Joseph Aidoo as the Western Regional Minister.
Awulae Agyefi Kwame II, Omanhene of Nsein Traditional Area and spokesman for the chiefs said this at a press conference at Takoradi over the weekend to react to the said petition.
Kasapreko Kwame Bassanyin III, Omanhene of Wassa Amenfi Traditional Area, Nana Kweku Binnah III, Omanhene of Shama Traditional Area, Awulae Angama TU-Agyan II Omanhene of Gwira Traditional Area, and Awulae Blay VIII Omanhene of Eastern Nzema Traditional Area were present at the press conference.
"Even though the petition bears the address of the house of chiefs, there is nothing both in content and intent to suggest that it emanated from the house since the petitioners Nana Kojo Nkuah II, Nana Kwesi Nkrumah III, Nana Kwame Duah V and Nana Kwesi Ampofo II, are not and have never been members of the house and also failed to indicate where they are chiefs."
"This therefore makes the petition fraudulent, mischievous and it was also unfortunate that such an anonymous document was allowed to be used against Mr Aidoo.''
Awulae Kwame said the Regional House of Chiefs has since September 2004 not met and suggested to the Speaker of Parliament that it should in future verify all petitions before they are used against any nominee to ensure fairness and justice in the work of the Appointments Committee. He said contrary to the fraudulent petition, Mr Aidoo is rather a unifying force for all chiefs and initiated the Nkabom Afahye as part of the Home Coming Summit of 2004.
"Everybody in the Western Region know that for his resilience, tact, swiftness and firmness, many volatile chieftaincy matters including one currently pending in the High Court, which he is trying to settle out of court, would have generated into something serious," the chief said. He called on the Bureau of National Investigations (BNI), the Criminal Investigations Department (CID) and other investigative agencies to ascertain the source of the petition and bring the culprits to book.
Awulae Kwame appealed to Parliament not to allow "faceless" petitioners to distract the President's intention to bring Mr Aidoo back to the Western Region.