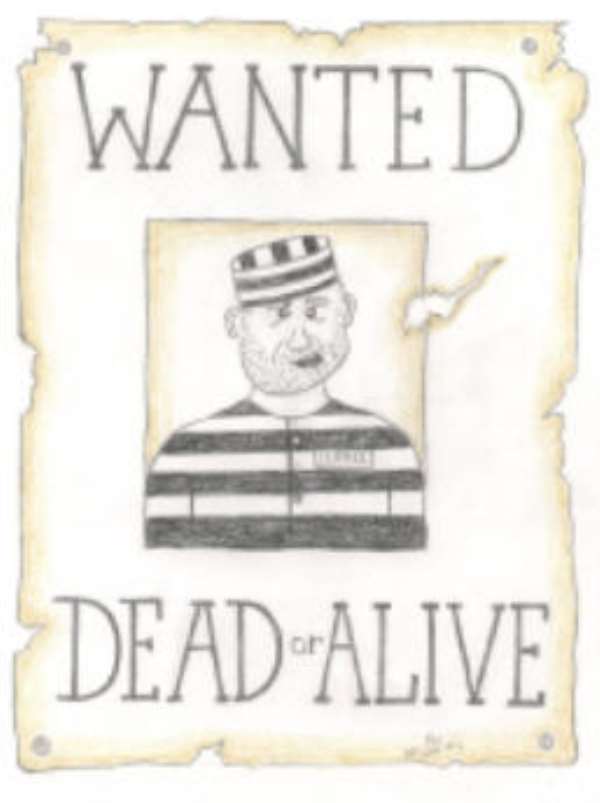 Accra, Jan. 25, GNA - The Bursar of the Commonwealth Hall of the University of Ghana Legon, Mr Benjamin Yeboah, aged 57, has bolted away with about 800 million cedis belonging to the University of Ghana Senior Staff Provident Fund.
Part of the money had been invested at the Metropolitan and Allied Bank Ghana Limited in Accra since the past five years. Mr Mustafa S. Elegba, Secretary to the University of Ghana Senior Staff Provident Fund, announced this at meeting of the members of the Fund at Legon.
He said Mr Yeboah, who was also the Treasurer for the University of Ghana Senior Staff Provident Fund, made some withdrawals on November 29, 2004 and December 1, 2004, all totalling 100 million cedis. Mr Yeboah spent some years with the Regional Institute for Population Studies (RIPS) in Legon before being transferred to the Legon Hall, where he spent almost 12 years. He was later transferred to the Commonwealth Hall as its Bursar barely a year ago.
In an interview with GNA, some members of the Provident Fund said to prevent workers of the University of Ghana from noticing or suspecting him of being a wealthy man, Mr Yeboah dressed like a poor man and was often seen wearing the same old shirt continuously over a pair of trousers with an old shoe.
Mr Yeboah is alleged to own large orange and cocoa farms in the Eastern Region and a plot of land at Adenta, which has an uncompleted building on it.
He has two vehicles, which he often parked in front of his bungalow at South Legon.
It has been confirmed that when Mr Yeboah was the Bursar at Legon Hall, he rented two rooms in the Hall for two of his children, who were currently using them as a communication centre and a provisions store. Mr Yeboah is said to be a heavy Lotto Gambler and quite often spent between two million cedis and three million cedis on lotto per week. At the moment he owed one Madame Grace Ahadzi, a Lotto Writer on Legon Campus, an amount of 16 million cedis.
Mr Yeboah hails from Panfokrom, near Potsin, in the Central Region and is believed to be hiding in Accra, Koforidua, Takoradi or Sekondi. Members of the Fund have appealed to the all past students of the Legon Hall in the country and abroad, to help to arrest Mr Yeboah by communicating any information about him to the nearest Police Station or the Greater-Accra Regional Police Crime Officer on telephone number: 021-663563 or the Officer-In-Charge of the Legon Police Station on telephone number: 021-500975.