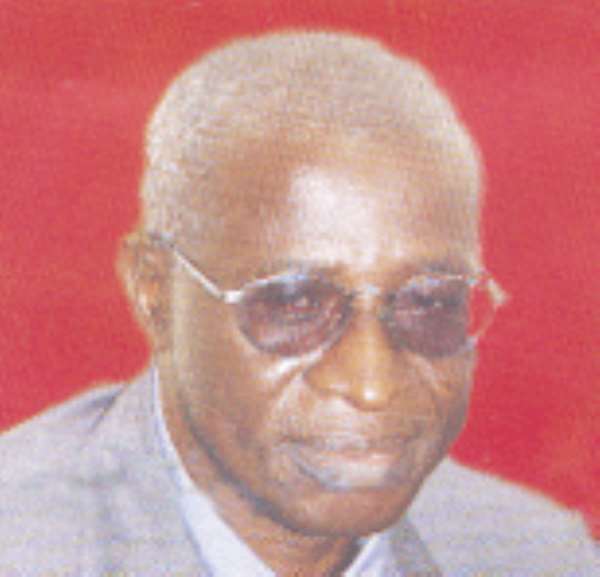 Sunyani, Jan 21, GNA - Nana Kwadwo Seinti, the Brong Ahafo Regional Minister, expressing concern about the alarming proliferation of small arms in the country, on Thursday called for a rein on the trend. He said there should be strict enforcement of the laws on possession and handling of arms.
Nana Seinti said this at the regional launch of the campaign against the misuse and spread of small arms and light weapons organised by the Ghana National Commission on Small Arms in Sunyani. He said it was estimated that about 640 million small arms were circulating in the world, 30 million in Africa and eight million in West Africa.
''Millions of dollars are allocated to procure arms in poor countries where people are struggling to rise above the poverty line,'' the Regional Minister said.
Nana Seinti said the uncontrolled proliferation of small arms and light weapons and their uncontrolled usage had become a source of worry for all peace loving people the world over.
"Small arms and light weapons have fuelled protracted conflicts and the damage caused by their use over the last decade has been unbearable", he said.
Nana Seinti appealed to all Ghanaians to support the decision of the government to sensitise the public on the negative consequences of the use of small arms in the country.
He suggested that manufacturers and distributors of such arms be assisted to find alternative profit making ventures.
Nana Frema Busia, the Technical Advisor/Co-coordinator of the commission, urged Ghanaians to help protect the peace and stability in the country.
''Peace is the only means by which the government can establish good education structures for children.''
Mr Thomas Broni, the acting Deputy Minister of Interior, appealed to people not to hesitate to report to the security agencies those who possess arms illegally.
"The proliferation of small arms and weapons is a contributory factor to the violence and criminal activities in the country", he said.