July 18, 2016
|
Opinion/Feature
 Kudos To  Filminitiativ Köln E.V !! "14th Cologne African Film Festival"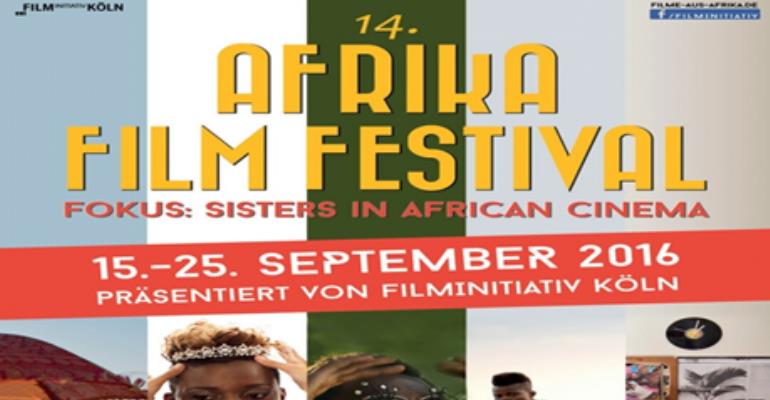 Growing up in a filmmaker's home who fortunately was no other than my own father Ato Yanney of blessed memory, a pioneer in the Ghanaian film industry; my desire has always been to see our filmmakers rub shoulders with the elite.
From my observation, our industry standards have fallen as compared to the early 70's and 80's where we had quality films like Heritage Africa, His majesty's Sergeant , Kukurantumi Road to Accra, Genesis Chapter X and Loved Brewed in the African Pot to mention but a few.
These films were made by directors like Kwaw Ansah who incidentally is an uncle, King Ampaw, Tom Ribeiro and Ato Yanney as earlier mentioned.
One cannot leave out names like Socrates Safo, William Akuffo and co, who with limited resources have also held the fort with video productions; the latest being Shirley Frimpong Manso etc.
The issue about financing has become the focal point, which I believe is a factor, since every good script demands a reasonable budget to see it to its completion.
Adequate financing encourages specialization, since there is enough available to pay the cast & crew, props, etc, everyone is able to put in his best, other than the case when one person is responsible for multiple functions on set.
There have also been issues about the type of stories, but I also believe some are based on the kind of environment that we find ourselves in, which cannot be an excuse though, since there are a lot of educative issues that can be projected in our films to serve as a resource aimed at contributing towards national development.
With all this challenges facing us, fraternizing with filmmakers from successful countries, and associating with developed countries who are capable of assisting in financing or contributing other forms of support to encourage the young and upcoming filmmakers to achieve their dream of making Hollywood standard films, is one of the means to bridge this gap.
Cooperate bodies like IPMC, the information technology giant, and some telecommunication companies can also not be left out since they are also contributing their quota.
My experience in 2014 during my visit to Cologne to attend the African Film Festival, organized by filminitiativ köln e. V, was an eye opener as to how African Filmmakers are being given the exposure to succeed in their chosen field of work.
That experience is something that still lingers on in my mind, due to the organizational abilities of the team that put the program together.
This year's festival with the theme "sisters in African Cinema", which is the 14 Cologne African Film Festival, will not be any different from the previous ones which have all been successful, but is bringing a dimension, which is the exposure of African women, both on the continent and in the Diaspora.
Headed by Karl Roessel ,and his hardworking team, there is no doubt African cinema is not far away from reaching its target in the near future.
Filminitiativ Köln .e. V is an association of journalist's, media educators and Cineastes from Cologne in Germany, with one of its functions being the presentation of African Films in cologne and across Germany, and a platform for African rights holders to commercialize their work.
Links to this year's festival program can be found on the organizer's website:
www.filme-aus-afrika.de
www.filminitiativ.de
www.facebook.com/filminitiative
Gilbert Kwamina Yanney
(Ato Yanney Jr.)
Email: [email protected]