FEDGHAF And GHACIF In Unity Embraced Ga Mantse Gala In France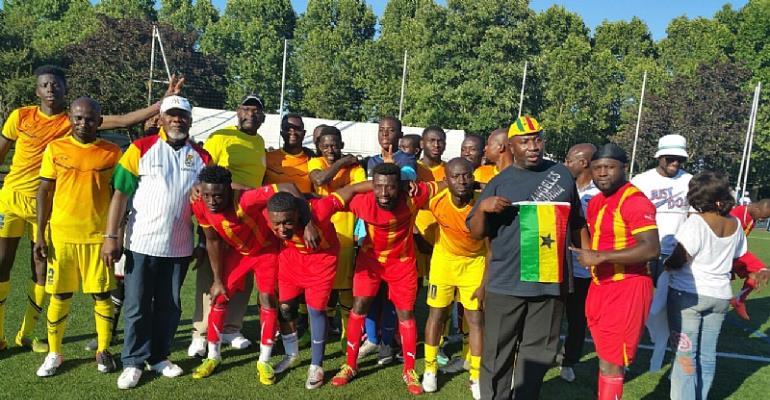 Once again, the Ghanaian Community in France Council(Ghacif) in unity with the Federation of Ghanaian Associations in France(FEDGHAF) together with Ghanaian leaders and distinguished personalities in France, have rounded up a successful Football tournament namely Ga Mantse Gala in France last 9thJuly 2016 at the Charles Peguy stadium, Colombes near Paris.
The tournament is yearly organised by the Gadangme Association in France.
The final match which was between Pentecost Church and Bosslife team was won by the Pentecost Church. They therefore emerged as champions of the year.
A match between senior people of the community was played between men and women. The women won by 1-0.
GHACIF and FEDGHAF are overwhelmed by the success of the
tournament.
Blow is a Speech on Love, Unity and Progress Read at the Occasion.
GHACIF/FEGHADE SPEECH AT GA MANTSE GALA 2016 IN FRANCE.
Leaders of our Community, Nananom, Pastors, Distinguished Ladies and Gentlemen, Good morning.
It is my privilege to give this speech on "Love, Unity, and Progress. It is said that "United we stand, divided we fall ». There is no love without unity. The fruit of Unity is progress. So you see the three have the same roots.
We are born free but we still have to depend on others. One person cannot do everything. He does one thing and others do other things for him/her. A footballer plays football and others produce food, cloth and the ball for him.
Beloved, this computer and internet generation of progress is unity and love bound. We cannot live without others. We must join hands together if not we shall simply weaken our community and generations to come. Love in Unity is the clue to our progress.
A divided community cannot face the enemy. You cannot break a bundle of sticks. But you can easily break them one by one.
Today across Ga-Mantse Gala we are united here. Naturally, we are different from each other, but in our diversity, we are one and can remain one perpertually. The Red, Gold, Green with our Blackstar, unite us all. They urge us to progress as one people.
Uplifting a symbol of Ghana » Ga Mantse » here in the diaspora with football in unity is a great thing indeed. We need to replicate it in everything we do as a community.
The Ghanaian Community in France is the elected presiding Community of the Federation of Ghanaian Diaspora in Europe. First of it's kind. It is our collective responsibility to show the way forward for a progressive integration of Ghanaians living abroad by our home country.
Lets work hard together in love and unity in order to remain as an example for other communities to emulate.
Twa Omanye Aba. Twa Twa Omanye Aba.
Long live Ga Mantse Gala in France and beyond. God bless Ghana. God bless the Ghanaian Community in France. Thank You.
Hon. Osei Mensah Michael(GHACIF/FEGHADE President)
Source :
Ghanaian Community in France Council(GHACIF)
Federation of Ghanaian Associations in France(FEDGHAF)
loi 1901. United State Registered Umbrella Associations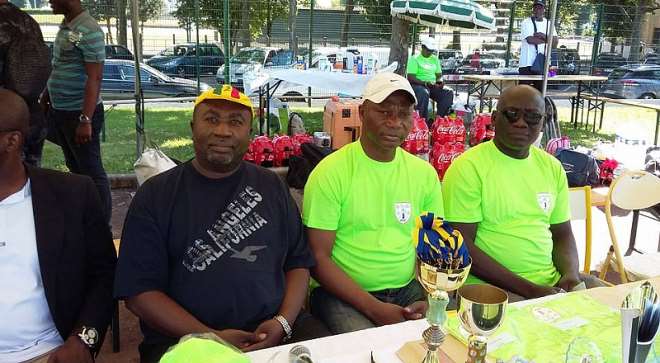 Ga Mantsehightable