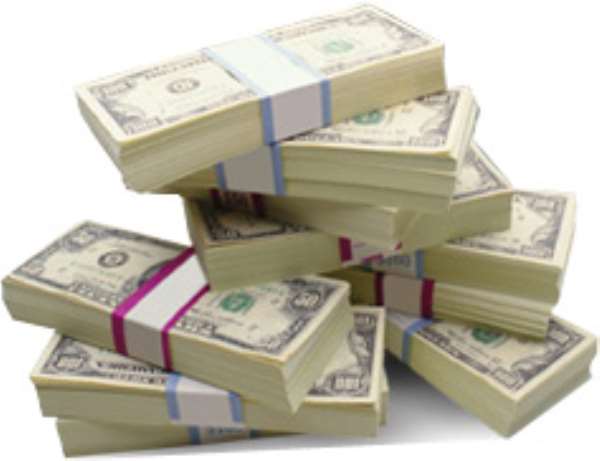 The government has released $430,000 and £320,000, totalling ¢9.1 billion, to 12 foreign missions to be used to support Ghanaian students studying abroad. Ghanaian students studying in the United Kingdom are the largest beneficiaries, having been allocated £320,000. The money will be disbursed by the missions as the quarterly maintenance allowance to Ghana government-sponsored students abroad.
The acting Minister of Education, Youth and Sports, Mr Kwadwo Baah-Wiredu said in an interview that the release of the funds indicated the government's commitment to the training of more students abroad.
The missions include Algeria, $10,000, China, $40,000, Japan, $5,000, Morocco, $100,000, and Russia, $180,000. Mr Baah-Wiredu named the other missions as Spain, $10,000, Canada, $5,000, the United States of America (USA), $30,000, Benin, $10,000, Ethiopia, $20,000 and Germany, $20,000.
He said the government was playing its role and expressed the hope that the students would come down and assist in the national development efforts after completing their training.The beneficiaries are being trained in science subjects, Information and Communication Technology (ICT), accounting and other subjects relevant to the national development needs.
Mr Baah-Wiredu expressed the hope that the students would study hard to make the country proud.
The acting minister disclosed that the government needed ¢10 trillion each year to successfully implement the country's educational sector reforms which were expected to be implemented over an 11 year period.
He said the country's revenue generation was not sufficient enough to cover the full implementation of the reforms. That, he explained, made it essential for donor partners and other agencies to financially support the government to implement the reforms as stated in the government White Paper.
On behalf of the government,he thanked all donor partners for the support they had given the country's educational sector in the past and appealed to local organisations, heads of schools, parents and pupils to support the government in its bid to provide quality education at all levels.