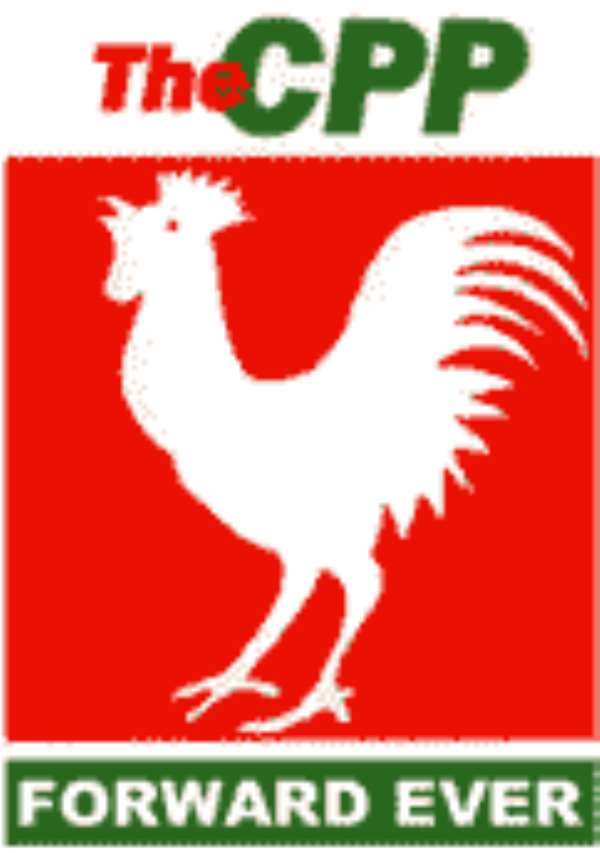 Kwabena Duffour, Nduom, Antwi-Danso, etc Prominent individuals and business moguls have lined up to take over the leadership of the Convention People's Party (CPP).
The names of these individuals include Dr Kwabena Duffuor, Ex-Governor of Bank of Ghana, Dr. Sam Jonah, the Chief Executive Officer of Anglo gold Ashanti, Dr Paa Kwesi Nduom, the out-going Energy Minister, Dr Vladimir Antwi-Danso, the Dean of Students at the University of Ghana, Legon.
Mr. Aggudey, the party's defeated candidate in the 2004 elections is also expected to make a comeback in 2008.
There is hope that the head of Antrak Group of Companies and a quintessential financial apparition Mr. Asuma Banda is on the fringes of providing more firepower and replenishment to the party.
The scholars are coming to prop up the on-going restructuring process that will place the party at a vantage position to contest the 2008 elections.
Dr Duffuor, a celebrated banker and scholar who has astutely controlled the country's exchequer for four years is seen as a uniting factor between those in and out of the Parliamentary Action Group (PAG)
The battle for the CPP's flagbearership has started between Dr Duffuor, Dr Ndoum and Dr Jonah all of whom have made unending commitment to retrieve the lost glory of the CPP.
Meanwhile, the leadership of the party has been holding its National Executive Committee (NEC) meetings to find the way forward.
Nana Kweku Domfeh, Greater Accra Regional Organiser said the chances of the four candidates looks more than people think adding " they are prominent citizens in the country and therefore they have equal chances of winning the flag bearer ship.
He said it would be difficult for either nominee who would contest for the flag bearer ship without putting up a fight