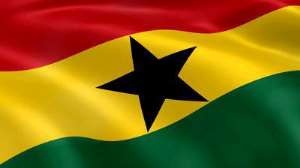 I had heard stories of examination malpractices. Some were simply incredible while others were no news. But not until this year's Basic Education Certificate Examination kicked off, I would always have found it quite tough believing examination malpractices were carried out in such disgusting extremity. This time around, I was not just a distant listener. I was an eye-witness as doltish headmasters and dim-witted teachers, in conspiracy with moronic invigilators perpetrated the crime with impunity.
At a centre where my pupils took the examination, the papers were not written by the candidates, but by their teachers and invigilators. In fact, that was my very first time of seeing headmasters and colleague teachers turn into grasscutters and other kinds of natives of the wild. It was a funny but pathetic scene as teachers and headmasters ran helter-skelter to get foreign materials for their candidates.
I, together with a friend who also detested the ordeal, decided to move in and salvage the situation. But we were soon to find our way in a nearby bush as our only escape route to avoid being lynched by these dubious teachers, headmasters and invigilators who had spotted us earlier taking live photos of their flagitious acts. It took the intervention of God and the little energy left in us to get us home. Our phones were confiscated and every 'pink sheet' deleted. The experience was just bad, to say the least.
As a pupil is admitted into the Junior High School, all the stakeholders in the education sector know there would certainly be a day such as this. Ample time, which obviously all teachers have at their disposal, is given to this child. This begs the questions: Do teachers prepare their students well for this examination? What at all would motivate a teacher to risk his job and go every length to get questions and answers for his or her candidates?
In a secret interview with had with some of the candidates at the very beginning of this drama, it came to light, that some of the teachers had taken money from the children and had promised them to help them pass at all cost. This notion had been well-cemented on the minds of the children. They never learnt. Neither did their teachers teach. You could clearly see from the sad faces of the children that they had not received the education and training their parents had paid for with their sweats. Their stories were all written on their foreheads. Sadly, it's these same teachers who complain of poor working conditions. They are first to put on their red scarfs and banners when strike bells are told.
In subsequent interviews, which we conducted with caution, we were informed in plain language by these children that, their teachers had advised them to engage in these malpractices as the only way to compete with their colleagues in the cities, who have all the learning facilities at their disposal, for better schools.
So I ask: Are we building the country or we're crippling it? Or as a colleague will put it, ARE WE GROWING WISER, OR WE'RE GROWING JUST TALLER? As a professional teacher in this old chalk and blackboard business, I had taught, trained and prepared my students for the upcoming task. This I did with or without any better teaching and learning facilities.
I trained them to face external examinations squarely without relying on any external source. I'm not praising myself, but this is what's required of a professional teacher.
And something a little more than a certificate.
It requires dedication and the strong will to propel you to go that extra mile. It requires love for the work, your students and above all your country.
Need I quote Newton's law of Cause and Effect here?
We build tomorrow today, our designs accurate or not.
In those days, it was the candidates who went out there in search of the leaked papers. Today, this illegal and shameless act has become the job of the very teachers who are supposed to teach morals.
Close your eyes and let's pray. My country, your country, our country is in danger.
Samuel Kwesi Minlah