Today's front pages: Monday, June 20, 2016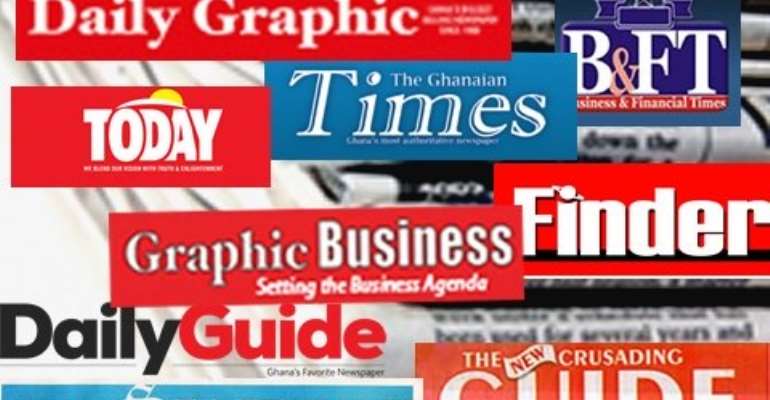 BLOWS OVER MAHAMA $100, 000 CAR
A comment by Communications Minister, Dr Edward Omane Boamah that President John Mahama is 'incorruptible' has incensed some people who believe the president cannot be elevated to that status through propaganda.
VEEP BROTHER ROOTS FOR NANA
Drama unfolded at Moree in the Abura-Asebu-Kwamankese (AAK) District of the Central Region when Patrick Mantey, brother of Vice President Paa Kwesi Amissah-Arthur, openly declared his intention to join the New Patriotic Party (NPP) and campaign for the party to win the upcoming elections.
WIDOW FLOORS KPESSA-WHYTE
The Acting Executive Director of the National Service Scheme (NSS) Dr Michael Kpessa-Whyte, was on Saturday pushed further into political obscurity when he lost his bid of becoming the parliamentary candidate of the National Democratic Congress (NDC) for the Shai-Osudoku Constituency of the Greater Accra Region.
YOU CAN'T BAN SOCIAL MEDIA - CHAMBAS TELLS IGP
Ghanaian born Special Representative of the United Nations Secretary-General for West Africa and the Sahel (UNOWA), Dr Mohammed Ibn Chambas, has indicated strongly that the UN would not endorse any attempts to ban social media in Ghana during elections.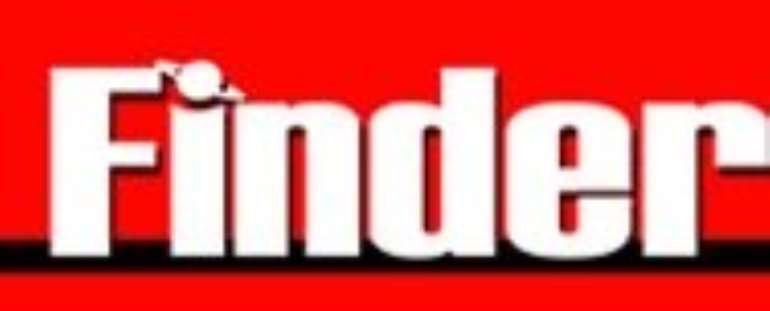 GHANAIANS ARE WORSE OFF IN SUB-SAHARAN AFRICA
The combined effect of rising inflation, cedi depreciation, multiple taxes and little or no increase in wages/salaries have significantly weakened the consumer purchasing power of Ghanaians.
GHANA HAS NO RELIABLE AGRICULTURAL DATA - MINISTER
The Minister of Food and Agriculture cannot depend on some of its present database for planning and operational purposes because the data is not current.
KOFI ANNAN TO SPEAK AT 2016 'KRONTI NE AKWAMU' LECTURE
Ghana's only Nobel Peace Prize laureate and Chairman of the Kofi Annan Foundation, Kofi Annan is billed to speak at this year's edition of 'Kronti ne Akwamu' Lecture on Thursday at the College of Physicians and Surgeons.
41 YOUNG GHANAIANS IN USA TO MEET PREZ OBAMA
A total of 41 young leaders from Ghana are in the United States of America to meet President Barack Obama.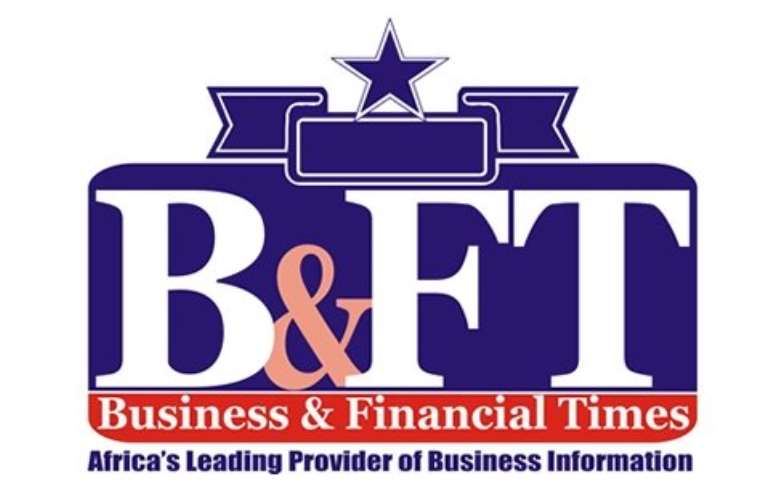 FUEL FOR POWER TO COST US$1BN
More than US$1.18billion is needed this year to buy fuel required to fire thermal power plants in order for the country to meet its electricity demand, Ghana's energy outlook report has said.
BOG SEEKS LEGAL BACKING TO STOP FINANCING GOVT
The Central bank is seeking legal backing to the proposed New Bank of Ghana (Amendment) bill 2015 to enable it implement its zero-financing policy, whereby government would no longer be able to borrow from the Bank.
SSNIT CASHES IN ON ECOBANK'S ACQUISITION OF TTB
The Social Security and National Insurance Trust (SSNIT) has lauded Ecobank for its consistent growth in dividend payment since the bank's acquisition of The Trust Bank (TTB) from the former in 2012.
GNPC DEFENDS ITS INVESTMENTS
Mr Alex Mould, Chief Executive of the Ghana National Petroleum Corporation (GNPC), has defended the Corporation's investments over the past few years - saying they are strategic and forward-looking.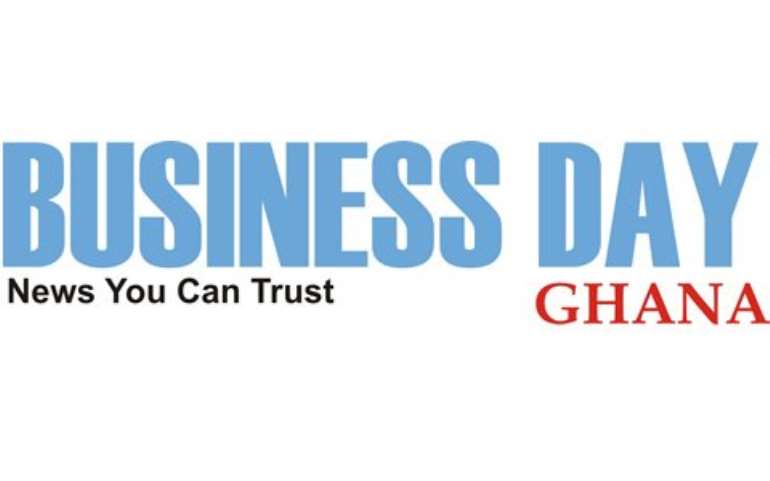 NPP FIGHTS GOVT OVER $832M
The minority in Parliament has vehemently condemned government's decision to approve $832 million tax waiver on a $1.5 billion port expansion project, which is being undertaken by Meridian Port Services (MPS) Limited.
WHY POWER CRISIS STILL PERSIST?
Stakeholders at the World Economy Forum on Africa, recently held in Kigali, Rwanda, have identified inadequate financing, policy inconsistency and bureaucratic bottlenecks as some of the major problems confronting power supply in Africa including Ghana.
GHANA INTERNATIONAL TRADE COMMISSION BILL
A bill to make all relevant World Trade Organisation's agreement and contingency trade protection measures part of Ghana's legal regime would soon become law.
Story by Ghana | Myjoyonline.com