Mahama 'shamefully' accepted used car as gift – PPP man fumes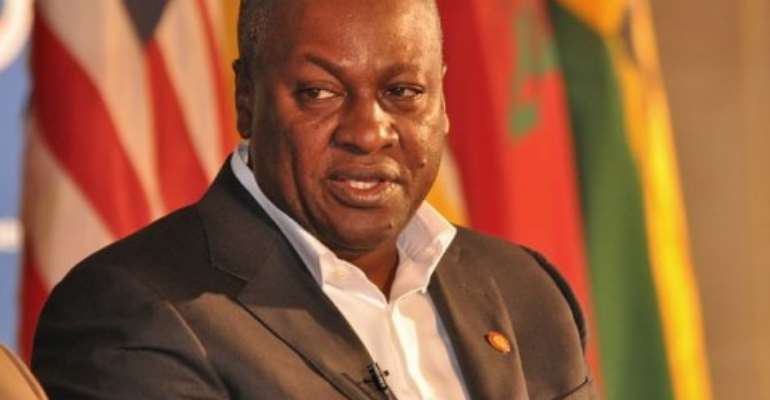 The Progressive People's Party's (PPP)Parliamentary aspirant for the Effutu Constituency , Nana Owusu, has alleged that the 2010 Ford Expedition given to President Mahama by a Burkinabe Contractor, was a used vehicle, saying the President has denigrated the highest office of the land by accepting a used car.
Mr. Owusu, whose party, the PPP, has asked the President to step aside for a probe into the matter, likened President Mahama's decision to accept the car gift of about $100,000 from the Burkinabe, to the acceptance of a dead white man's second hand clothing.
He thus expressed his disappointment in the President's decision to accept the gift.
"The President has been given a used pair of underwear and a used pair of socks. The used vehicle is also under the classification of used clothes. The white man has died and has given you his belongings.
"My President of the Republic of Ghana, I pay taxes for his upkeep, I need him to look good for the international community so when he goes to negotiate on my behalf I know that my President is presenting himself well. A Burkina Faso contractor gets a contract for 650,000 dollars, and brings a car with 100,000 dollars to my President."
Arguing his case with examples, he stated that in other countries such as the United States, gifts that are received by sitting Presidents are publicly displayed and subsequently kept in museums and libraries for historical purposes.
"I did some research on some countries on how gifts are handled. In the United States of America, there is a specific session that deals with gifts. The most expensive gift that President Obama has received has come from the King of Saudi Arabia, but that gift is not with President Obama in his house. It is a department that has taken that gift and what happens is that, when the Presidents are gone, they build museums and libraries and all of these gifts are put on public display as part of the historic relics of the President being in office."
Mr. Owusu believes the Burkinabe contractor should have rather given a gift that represented the history and culture of Burkina Faso and not a car, if there was no ill-motive.
"You give gifts that are reflective of your people and where you come from. I don't think they manufacture ford expeditions in Burkina Faso, that is representative of Burkinabes.."
–
By: Marian Ansah/citifmonline.com/Ghana