2558 sat for BECE in Agona West Municipality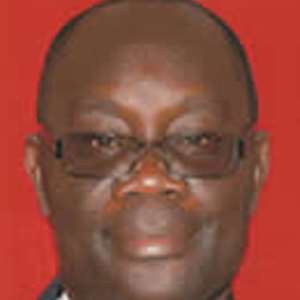 Hon. Charles Obeng Inkoom
À total of 2558 candidates made up of 1333 boys and 1255 girls including 4 deaf candidates from the Swedru Salvation Army School for the deaf wrote the 2016 edition of the Basic Education Certificate Examination (BECE) in the Agona West Municipality of the Central Region.
10 examination centers hosted the candidates drawn from public and private basic schools in the Municipality.
According to the Agona West Municipal Director of the Ghana Education Service (GES), Miss Helen Essel, the 10 centers were sited at Agona Abodom Roman Catholic Basic school, Agona Bobikuma Lower Methodist Basic school, Agona Nyakrom Siddiqic Islamic Senior High school and Nyakrom Senior High school. Others were Agona Nkum ÀMA 'À' Basic school, Swedru Senior High school as well as Swedru School of Business
The Municipal Director visited the centers with the NDC Member of Parliament for Agona West, Hon Charles Obeng Inkoom and congratulated them after their last paper being social studies.
She was happy that no incident was recorded at any of the centers hoping it would reflect in the results.
Accompanied by the Human Resource Management and Development (HRMD), Madam Matlida Swatson and the Public Relations Officer (PRO), Mr. Kwabena Mintah, Miss Helen Essel was hopeful that the conducive environment was going to boost the children's confidence for a better results
"Per the lessons and topics they have been taught in their schools, there is high hope that Agona West is going to get better grades from the 2016 BECE results. This year would be far better than the previous years" the Municipal Director noted.
Later in an interview, the NDC Member of Parliament for Agona West, Hon. Charles Obeng Inkoom told journalist that he was personally accommodated over 30 candidates in his premises at Agona Abodom.
This he noted was to curtain the over 5km distance the children had to cover daily from their schools at Agona Kukurantumi and Abugyakwaa to the examination center in Agona Abodom.
"I housed and felt them for the 5-day period to enable them have ample time to concentrate on the exams. I had earlier on supplied learning materials as they were preparing for the exams.
Agona West has not performed badly in BECE results and this year will not be exception
I like to commend the Municipal Directorate of the Ghana Education Service (GES) for their effective supervision and monitoring.
Thanks to President John Dramani Mahama, the Agona Abodom Community Senior High School is waiting patiently to accommodate the JHS graduates in September 2016"