June 17, 2016
|
Education
PUCG student receives top award in Nursing Examination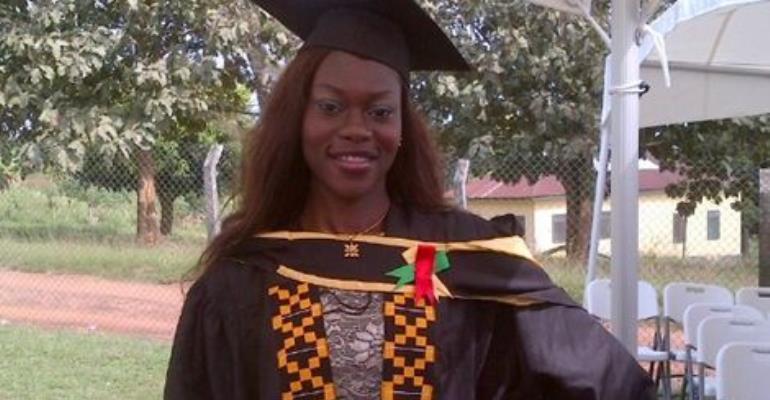 By Bertha Badu-Agyei, GNA
Abetifi, June 16, GNA - Ms. Sandra Akpobome Enohor, a final year nursing student of the Presbyterian University College, Ghana (PUCG), has been adjudged the Overall Best Candidate in the 2015 Registered General Nursing (RGM) Licensure Examination, conducted by the Nursing and Midwifery Council of Ghana.
The International Student from Nigeria, studying at the Department of Nursing of the Faculty of Health and Medical Science located on its Asante Akyem Campus at Agogo in the Ashanti Region, was decorated with the prestigious 'Dr. Mary Opare Award', the highest medal of the Nursing and Midwifery Council of Ghana, usually conferred on the Overall Best Candidate of the licensure examination.
This was at the Induction Ceremony held for the 2015 newly-qualified Nurses and Midwives, at the Midwifery and Health Assistants Training School at Asante-Mampong, in the Ashanti Region.
The best candidate in a sterling performance, obtained Distinctions in all six (6) Courses of the 2015 Licensure Examination namely; Medicine and Medical Nursing, Mental Health/Psychiatric Nursing, Obstetric Nursing, Paediatric Nursing, Public Health Nursing, as well as Surgery and Surgical Nursing.
Dr Samuel Owusu Akyem, Head of the Department of Nursing and Dean of the Faculty of Health and Medical Sciences PUCG, commended Ms. Enohor, for her outstanding achievement and hoped that others would be inspired by her feat.
Reverend Professor Emmanuel Adow Obeng, Principal of PUGC, in a congratulatory handshake with the awardee, described it as plus in the institution's PUCG's quest to become one of the leading and preferred private universities in the country.
He charged other students to follow the shining example to keep PUCG in the enviable position as one of the best Universities in Ghana.
It would be recalled that The Nursing Department of the PUCG has been adjudged one of the best Nursing Institutions in Ghana over the years.
The Department obtaining 100 percent pass rate in the 2016 February Licensure Examination, is its latest achievement.
GNA