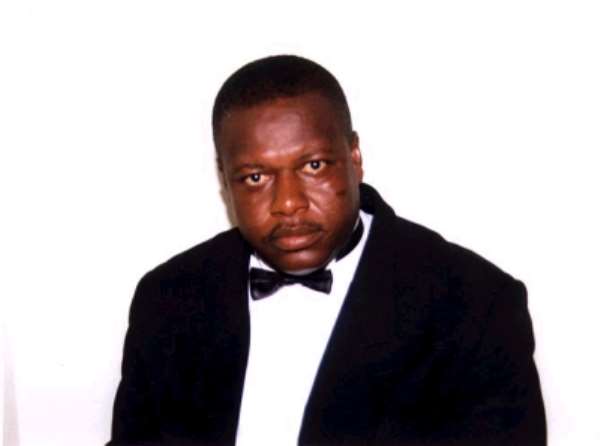 The Central Regional First Vice Chairman of the New Patriotic Party (NPP), Mr Danquah Smith has called on President John Agyekum Kufuor not to re-appoint the Central Regional Minister Isaac Edumadze to the Region in the interest of the party.
In an angry but polite mood, Mr. Smith said " If His Excellency the President likes Mr. Edumazde and would want to impose him on us in the Central region, he (the President) will encounter more problems. If the people of the Central region had voted on Mr. Edumadze's character, the NPP would have lost this region. If the President wants to see our true character, he should re-impose Mr. Edumazde on the region and see the results. He will be surprised."
He continued, " is the President aware that Mr. Edumadze is not on speaking terms with some NPP members of Parliament in the region- Messers Agyepong, Appiah-Ofori and Obodai. We (in the Central region NPP) chose to ignore the regional Minister's rude behaviors in the interest of winning well in the region. Now having done that, His Excellency should not test our patience and loyalty to him".
Mr. Smith said he has nothing personal against the minister but " many of us are sick and tired of his antagonistic behaviour. We do not want him today or tomorrow. We are prepared to work with any one the President would appoint to head the region except Mr. Edumadze"
In an interview with another leading member of the party in Cape Coast, he posed a question to the President, " has the President heard about the way and manner he slapped the official who clamped a car which turned out to be his? Perhaps if the President thinks he is effective, he should appoint him (Edumadze) as the Ashanti regional Minister or as Minister at the Presidency in the Castle in Accra.
The Central region voted massively for the NPP and its Presidential Candidate, President John Agyekum Kufuor in the 2004 Presidential and Parliamentary elections.