UT Life Insurance awards its outstanding workers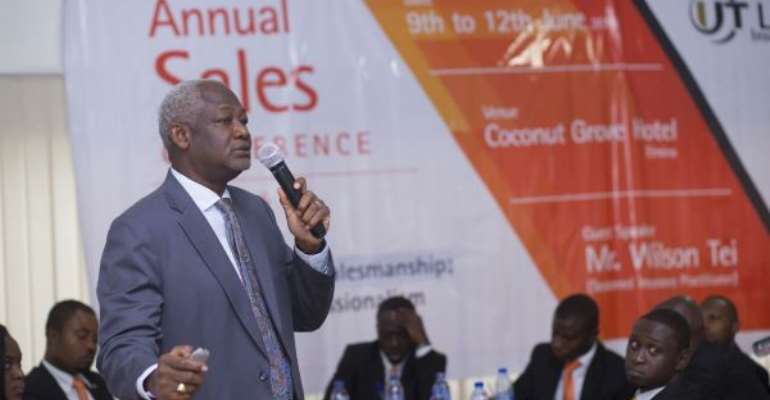 UT Life Insurance has awarded some of its outstanding staff.
The company honoured 30 of its Financial Advisers and 5 of its Sales Managers at the company's 4th Annual Sales Conference.
The conference which was held at the Coconut Grove Hotel, Elmina from the 9th to 12th of June, 2016 was on the theme "Life Insurance Salesmanship; Attaining Professionalism.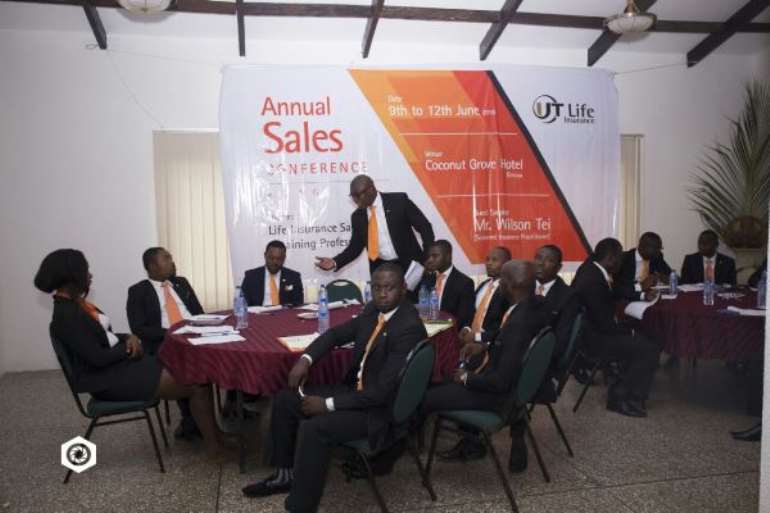 Speaking to Citi News at the sidelines of the conference, the Guest Speaker for the conference Mr. Wilson Tei, a former CEO of Provident Life Insurance and an insurance practitioner with over 43 years of experience, indicated that insurance penetration in Ghana is low "because we have had an unstable economy historically."
He explained that "life insurance thrives on a sound economy" and that it is only when people have had enough to eat that they can plan for the future."
He averred that "life insurance is prominently about the future."
The CEO of UT Life Insurance, Kwaku Yeboah-Asuamah indicated that with the recent capital injection by the company's share holders, UT Life Insurance is currently better capitalized than most of it competitors.
"The company has aligned its internal processes and is working to become the 3rd biggest Life Insurance Company in Ghana in the next 3 years," he said.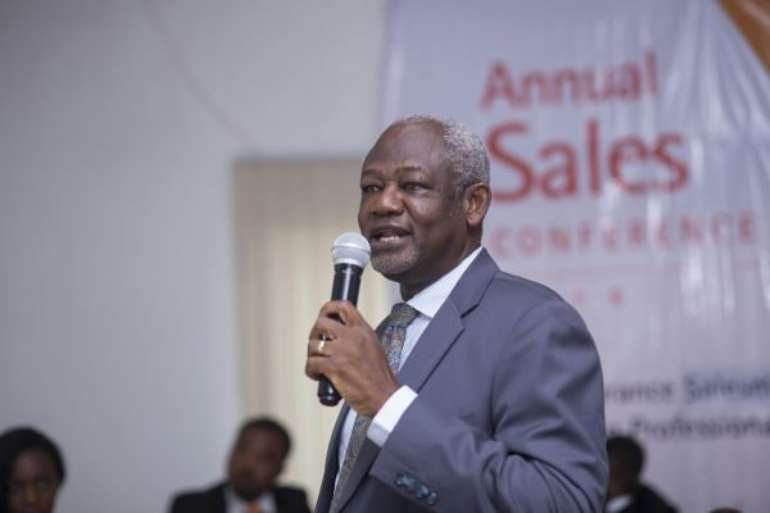 Francis Manful, a Financial Adviser in the Sunyani office was acknowledged as the overall best financial adviser for 2015, George Agbenyo and Ernest Ray Addo-Asare, bancassurance financial advisers were acknowledged as the 2nd and the 3rd Best Financial Advisers respectively.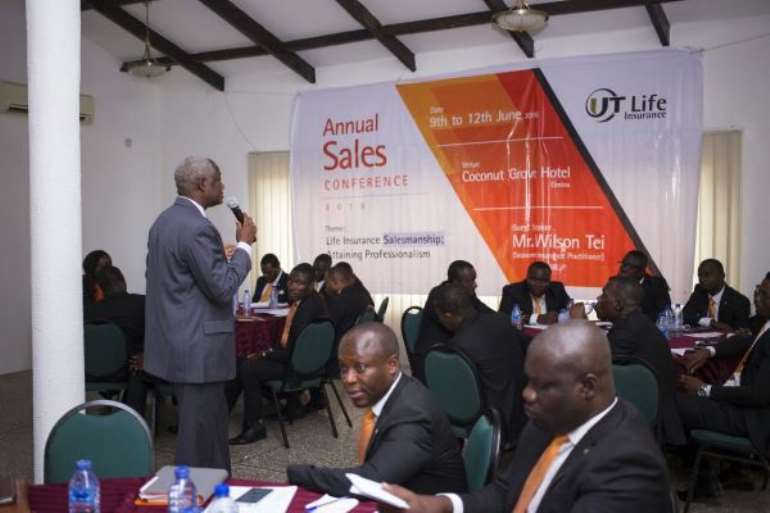 Pascal Prince Afetor, a ban-assurance Sales Manager was acknowledged as the overall best Sales Manager. Frederick Oduro and Eric Oboh were also awarded as 2nd and 3rd best Sales Manager respectively.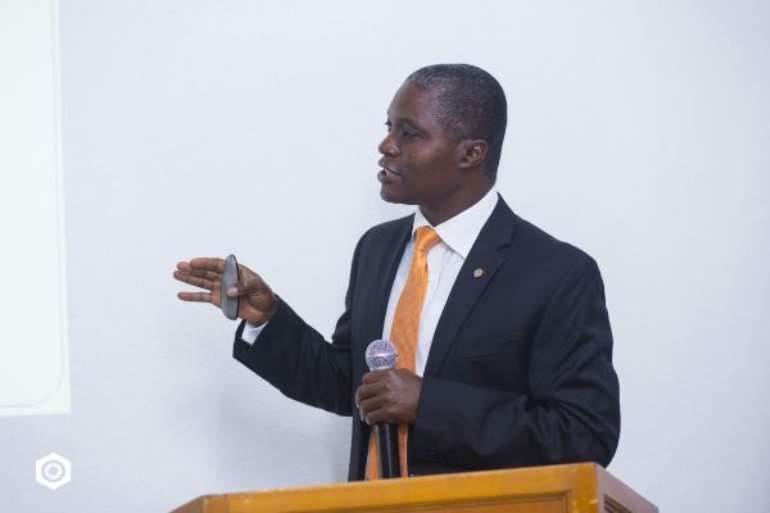 ABOUT UT LIFE INSURANCE
UT Life Insurance was incorporated in 2008 as CDH Life Assurance Co. Ltd.
The company was acquired and re-branded by UT Holdings in 2010.
In 2016 Leapfrog investment acquired majority shares in UT Life Insurance Co. Ltd.
–
By: Akwesi Koranteng