Vivo Energy Embarks On Health Screening And Clean-Up Exercise To Mark World Environment Day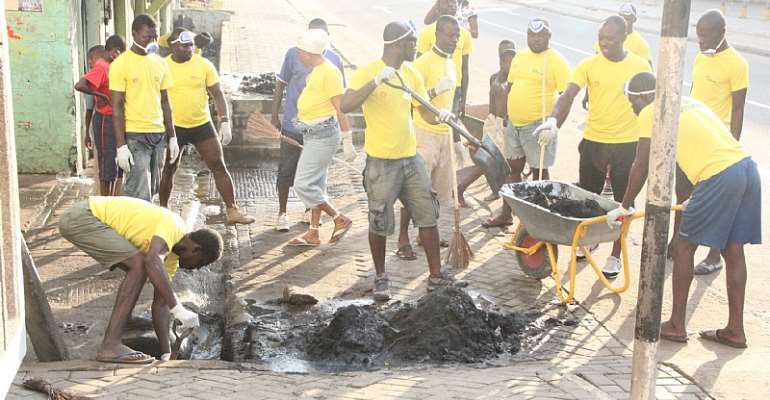 Accra, 13th June, 2016 – Vivo Energy Ghana, the company that markets Shell products and services in Ghana, organised a clean-up exercise as well as free health screening for the Atukpai Community in Accra to mark National Sanitation Day and World Environment Day.
The exercise, whose slogan was "Clean Your Community, Save Your Life", was borne out of the oil marketing company's passion for the environment, a key focus area in its Community Investment initiatives. The programme attracted several members of the community and Vivo Energy staff volunteers who got involved by sweeping the streets and unclogging gutters, among other activities.
Following the clean-up exercise, health personnel checked the health status of several members of the community. Vivo Energy Ghana also donated ten (10) waste bins to the community which were received by Honourable Nii Lantey Vanderpuije, the Sports Minister and Member of Parliament for the Odododiodoo Constituency.
In a speech read on his behalf, the Managing Director of Vivo Energy Ghana, Mr. Ebenezer Faulkner, encouraged the community to become active proponents of a cleaner environment.
"Distinguished guests, in commemoration of World Environment Day and in line with our Community Investment initiatives, Vivo Energy Ghana has partnered today with the Chief and people of Atukpai to undertake a clean-up exercise and a health screening for residents of its host community, aimed at contributing to the development of its communities.
"We hope that today's programme will encourage our communities to become agents of change and active supporters of the environment to promote awareness and have an understanding of the role they play in changing attitudes towards the environment. Keeping the environment clean is the responsibility of all," said Mr. Faulkner.
Honourable Nii Lantey Vanderpuije stressed the need for members of his constituency to ensure the waste bins donated by Vivo Energy Ghana were put to good use.
"I plead with you to make good use of these brand new bins from Vivo Energy Ghana. Dumping the rubbish elsewhere will defeat the whole purpose. It would also be good for us to carry out these clean-up exercises on a monthly basis", he said.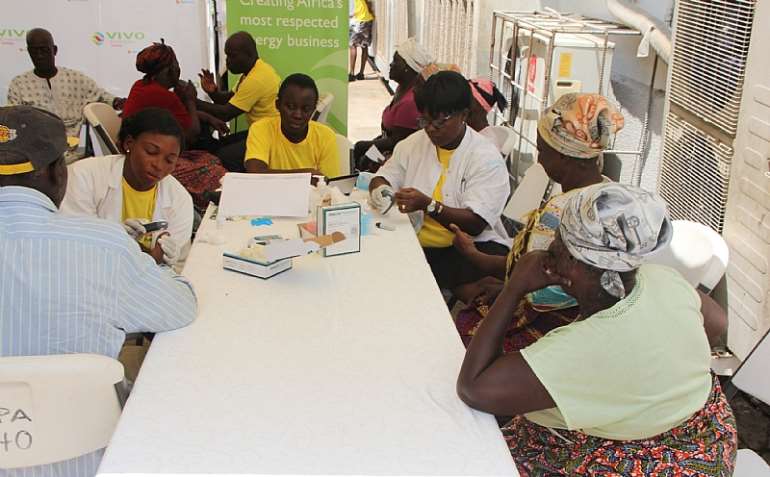 The Chief of Atukpai, Nii Tetteh Tsuru II who was also present at the event, thanked Vivo Energy Ghana for their constant support of the community.
"We are indeed grateful for all the work that Vivo Energy Ghana has done in our community. Such exercises contribute to the development of this area, which is a necessity. Indeed, there is the need for these activities to take place more often," he said.
Vivo Energy Ghana is actively involved in community investment programmes where it operates. A few examples include improving the interest in mathematics through the Vivo Energy Bonanza School Challenge, the donation of 2,000 environmentally-friendly cook stoves and solar lamps respectively to women and children in rural areas and road safety programmes for pupils as well as commercial drivers.