PZ Cussons launches baby Camel Antiseptic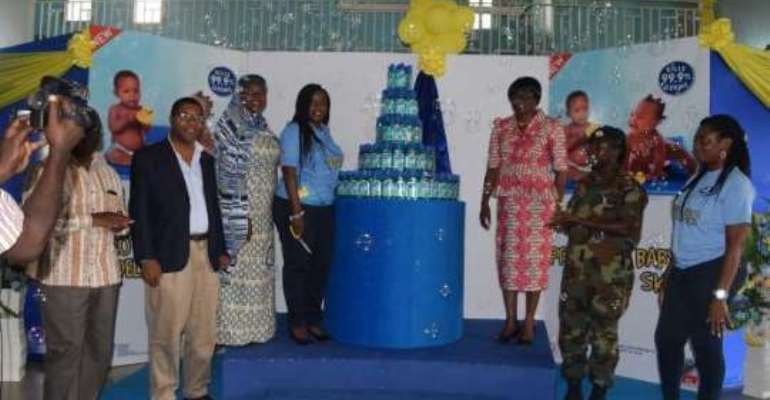 Accra, June 13, GNA - Household goods manufacturer, PZ Cussons Ghana Limited, has launched a baby version of its widely recognised Camel antiseptic onto the Ghanaian market to meet the growing needs of mothers.
Ewuraba Yawson Adusei, Brand Manager, PZ Cussons Ghana, said the new variant of Camel was developed after a careful and progressive research to make it suitable for use on babies.
'With careful and progressive research and development we formulated another variant of antiseptic with same efficacy and functionality as the regular Camel antiseptic which is tough on germs however with a mild action on the skin,' she said.
Ms Yawson said the new antiseptic contains active ingredients Chlorhexidine and Cetrimide, which are the active ingredients responsible for killing or reducing the germs our skin, adding that while mild on the skin the formulation is tough on germs.
In addition to killing nearly 100 per cent of germs, the new camel helps in the natural healing of skin and has a pH balanced for all skin types.
Currently, Camel, a leading antiseptic brand, has more than 62 per cent market share of the total 33.8 million estimated total Antiseptic market in Ghana.
Hafsa Arthur, Head of Brands, PZ Cussons said the Camel brand has overtaken its compatriot antiseptics by far in its few years of existence.
'This success story is due to consistent product quality and innovations through research and development and a great team of people at PZ Cussons,' she said.
She urged Ghanaians to use antiseptics in washing, cleaning and bathing, since it is the most efficient way to get rid of germs.
Camel antiseptic, launched in 1992, has become a success on the Ghanaian market. It contains anti-micro bacterial agents like terpineol, pine oil and dichlorometa-xylenol, which helps to protect against germs that can cause skin infections.
It is the only antiseptic endorsed by the Ghana Medical Association.
Officials of the Ghana Registered Midwives Association, Ghana Medical Association and the Paediatric Society of Ghana commended PZ Cussons for the introduction of the brand as it would help promote good personal hygiene for babies.
Meanwhile, PZ Cussons had presented two hospital beds, a number of bedsheets and Camel products totalling GH₵ 50,000 to the 37 Military Hospital.
GNA