RigWorld's Dr Kofi Amoa-Abban Adjudged Extraordinary Entrepreneur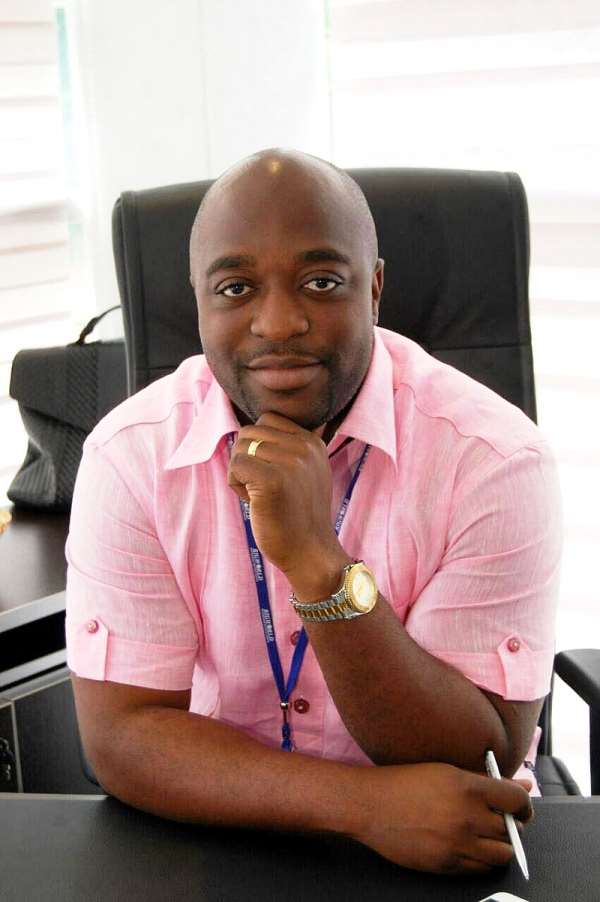 RigWorld's Dr Kofi Amoa-Abban
The Managing Director of RigWorld International Services Limited, Dr Kofi Amoa-Abban, has been adjudged as the Entrepreneur of the Year by the by the Tema Excellence Award Foundation.
Tema Excellence Awards instituted seven years ago in Tema is aimed at awarding and rewarding distinguished personalities who have excelled in their various fields of endeavors within industrial Tema municipality. This year's award was convened under the theme: "Tema before, Today and Tomorrow'.
The colourful event which was held over the weekend at the Unique Hall Community saw Dr Abban pick up the Extraordinary Entrepreneur of the Year Award.
His company, RigWorld Group, also won the 'Best Ghanaian Indigenous Company of the year and Offshore Catering Company 2015.
Commenting on the award, Dr Kofi Amoa-Abban said: "I'm incredibly honoured to receive this award, which I dedicate to my staff and mother. My wonderful mum for making sure I received the best in education and her continued support and encouragement over the years.
To the amazing RigWorld Group staff, my sincere thanks go to them for their work and creativity; and the leadership team of RigWorld International Services for their support in helping me execute bold ideas. To all the phenomenal hard working individuals I have met over the span of my career that have helped me to focus, grow and excel."
The award was in recognition of his exceptional entrepreneurial achievements which has seen his company, RigWorld International Services Ltd grow aggressively from a small operation about five years ago into a conglomerate, offering diversified services to the upstream oil and gas industry and beyond.
About Dr Abban
It all began some 10 years ago after graduating from the University of Ghana with a Bachelor's Degree in Psychology. Having developed the interest in investing in Ghana's oil and gas sector, Dr Abban went to study at the Oslo University in Norway.
He returned to Ghana in 2010 to work on Atwood Hunter, a semi-manual submersible rig as a drill crew member which was in charge of drilling TEAK 1 and TEAK 2 as well as the Banda wells in Ghana.
Dr Abban, armed with the experience and knowledge in the industry, took a bold step to establish RigWorld International Services Limited to fill a gaping void of providing support services for international oil companies (IOCs), drilling contractors and other service companies.
RigWorld's expansion
He has led RigWorld International Services Limited from its humble beginnings in 2011 through an accelerated growth into a conglomerate that has more than 10 sister companies and joint ventures.
The subsidiaries include TransAtlantic Catering Services, which provides onshore and offshore catering services, Master Alarms, RigWorld Security Services (RSS), Burj Homes as well as PresureTech Engineering, the engineering services and solutions segment of RigWorld International Services. etc
He also championed RigWorld's joint venture partnerships with international companies like; Damco, Petrofac, Odjfell Well Services, Ropetec etc. which has further strengthened RigWorld's operations on the African Continent. RigWorld is currently registered in Cote d'Ivoire, Liberia, Equatorial Guinea .
His dynamic leadership qualities and affable personality have endeared him to the hearts of his partners, clients, staff and even industry regulators.
As passionate as his desire for the country's oil industry is, he has worked diligently within the confines of the rules and regulations applied in the operations of RigWorld not only in the office but also in his host communities thus enhancing the growth of the company and built the capacities of the working staff.
International recognition and social responsibility
Dr Kofi Amoa-Abban's hard work has already been recognised by other renowned institutions, such as the Commonwealth University in collaboration with the London Graduate School, both in the city of Belize, United Kingdom, which conferred an Honorary Doctorate Degree in Business Administration on him.
Dr Abban and his team have also given back to society. Social responsibilities he has championed include the construction of an ultra-modern Roman Catholic Community Church for the people of Ada-Foah in the Greater Accra Region. He has also donated several items worth thousands of Ghana Cedis to orphanages including Countryside Orphanage at Bawjwiase and Nectar Foundation at Krobo-Odumase in the Central and Eastern regions, respectively.
In the Western Region, RigWorld has constructed boreholes and repaired two broken ones at Atta ne Atta, a community in the Shama District to improve the community's access to safe and potable drinking water.