NDC executives advised to grant interviews with caution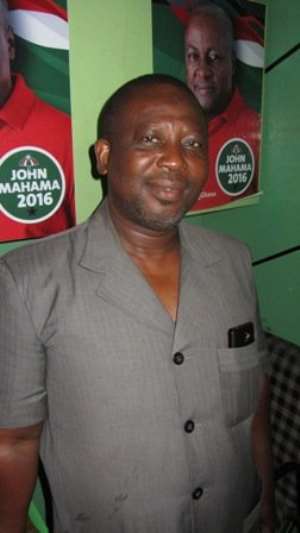 Accra, June 10, GNA - Alhaji Bashiru Nii Narh Alema, the Klottey Korle Chairman of the National Democratic Congress (NDC), has advised the executives of the constituency not to grant interviews to radio stations without authority.
He said this would help prevent unnecessary personal attacks of some prominent personalities in the constituency.
Alhaji Alema, who gave the warning in an interview with the Ghana News Agency, said the attitude of some executive members left much to be desired.
He said comments made by some executive members against important personalities on radio could best be described as 'wicked propaganda.'
Alhaji Alema said everybody in the party was important and nobody should make a mistake to oust any member, adding; 'this is the time for executives and supporters to put aside their personal differences and help ensure victory come November 7.'
Alhaji Alema said although propaganda was an essential ingredient in politics, maligning and unguarded comments should not be entertained.
'Let us put a stop to jumping from one radio station to another to make uncomplimentary remarks about our brothers and sisters,' he said. Alhaji Alema urged the Klottey Korle NDC supporters and sympathizers to eschew any form of negative conduct that could mar the fortunes of the party in the constituency.
GNA