Alternative Medical Association To Be Outdoored … Membership Drive On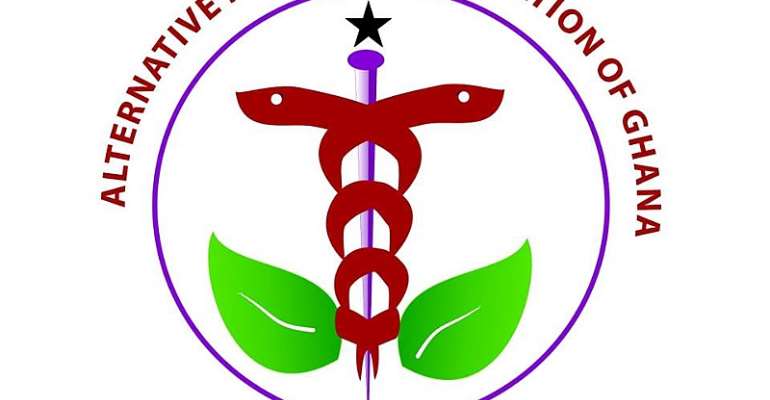 The Alternative Medical Association of Ghana (AMAG), has called for membership for alternative medical practitioners in the country and abroad as part of plans to officially inaugurate the association. According to Dr. Raphael Nyarkotey Obu who is the national president of the association, membership of the association is not limited to only medical practitioners in the field of alternative medicine but also medical students taking courses in alternative medicine and corporate institutions. Membership is also open to conventional or allopathic medical practitioners who also have education in any form of the alternative medical system of practices.
Qualified members should possess diplomas, degrees, masters and PhDs in the field of alternative medicine.
The association also aims to provide a forum for the practitioners to exchange ideas and information, concepts and knowledge. Through membership of the association, practitioners can increase their awareness of the trends and happenings in the field of alternative medicines in Ghana and different parts of the world.
Members of the association can also participate in international conferences organized by affiliate bodies. These events provide the members with opportunity to interact with fellow practitioners and therapists of international repute.
According to Dr. Raphael Nyarkotey Obu, a prostate cancer researcher, policy maker and a registered medical practitioner in alternative medicine whose specialty focuses on orthomolecular medicine underscored that Ghana has embraced alternative medicine as there is a council regulating it and as a nation of pluralist medicine, seeking medical treatment is by choice and in today's world, it has been given a lot of prestige and thus, these subjects are gaining huge amount of popularity among the people and therefore the need for the practitioners to be under one umbrella and raise the standard of the practice.
Dr. Kojo Asamoah a retired lecturer at the University of Cape Coast with a PhD in Biochemistry was appointed as the general secretary and Dr. Naa Asheley Ashietey , a trained doctor of Chiropractic was appointed the Public Relations Officer. Dr. Nyarkotey further stressed that those who are interested in the association should go to the association's websites www.amaghana.africa.com for further details.