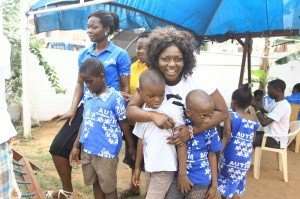 Dentaa Amoateng - CEO OF GUBA Enterprise, comprising of the GUBA Awards, GUBA Expo, GUBA Foundation and GUBA Careers Fair, has been appointed as the Member of the Most Excellent Order of the British Empire (MBE). The appointment comes under the Queen's Birthday Honours List (2016) in recognition of her services to UK-African Diaspora Relations.
The Member of the Order of the British Empire (MBE) is awarded for a significant achievement or outstanding service to the community and Dentaa's work with her various organisations have made the appointment possible.
Dentaa Amoateng is best known as an entrepreneur, actress, TV presenter, producer, manager and philanthropist. Her work with GUBA led to her being named the 2011 Young Social Entrepreneur of the Year in the Future 100 Awards. In 2013, she was further honoured for her achievements, receiving the annual African Women in Europe Award and being described by the organisers as a "diligent entrepreneur and visionary" and female "icon" to the British-African community. Dentaa won the prestigious Events Organiser title at the Women4Africa Awards the following year and in October 2015 The Leadership of Young Professionals & Youth Coalition (YPYC) awarded her 'The Young Female Professional Role Model of the Year.
In acceptance of her appointment, Dentaa acknowledges:
"I am very honoured and ecstatic to have been considered for the Member of the Most Excellent Order of the British Empire. This is beyond my imagination and I am truly grateful for this honour. Improving African affairs within the UK, is one of the key objectives of my organisation - GUBA Enterprise, thus, this honour goes to show a commitment between maintaining and advancing the relationship between Ghana and the United Kingdom. "
The Ghana UK Based Achievement (GUBA) Awards was set up in 2010 to highlight and acknowledge the achievements of Ghanaians/Africans within the United Kingdom. GUBA has since expanded its branches from an awarding body to a more diverse organisations such as:
GUBA Foundation - charity setup to tackle underrepresented health issues within the African and Caribbean community in the UK. The foundation is currently working to raise funds to purchase 100 incubators in a bid to tackle Infant Mortality in Africa.
The GUBA Expo - a platform for Small and Medium Businesses to exhibit their products/services whilst engaging with industry personnel on business growth strategies.
GUBA Careers Fair is an opportunity for Africans living in the UK to establish employment connections with international companies outside of the UK. The aim is to create an internationally skilled and creative workforce in Africa and the UK.
GUBA is exceptionally pleased and humbled by this appointment and will continue to work to improve UK and African relations.
For more information about the work of Dentaa Amoateng, visit: www.dentaa.com and https://en.wikipedia.org/wiki/Dentaa
To find out more about our various organisations, visit: www.gubaawards.co.uk , www.gubafoundation.org and www.gubaexpo.co.uk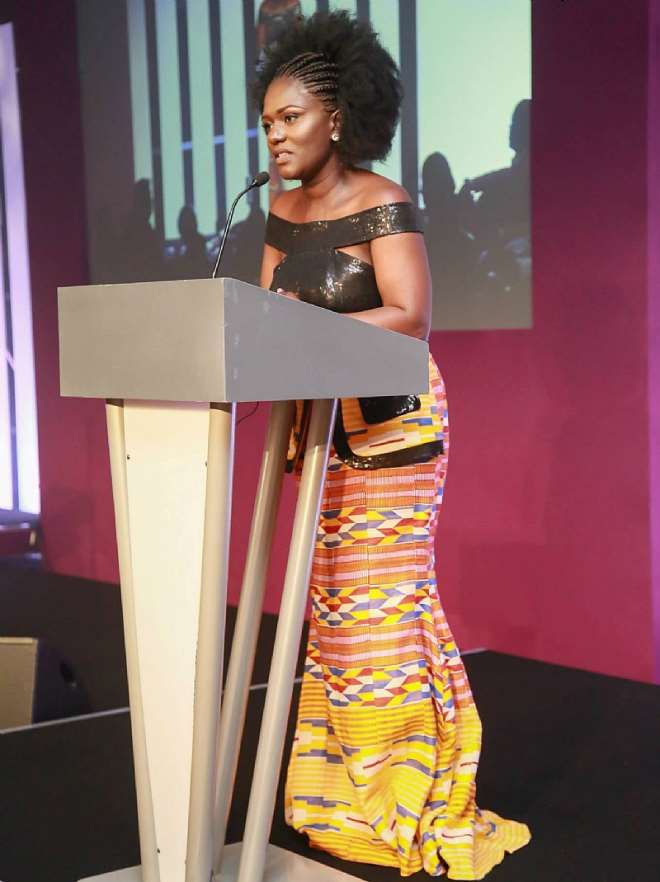 Ceo Dentaa Giving Her Speech At The Guba 2015 Awards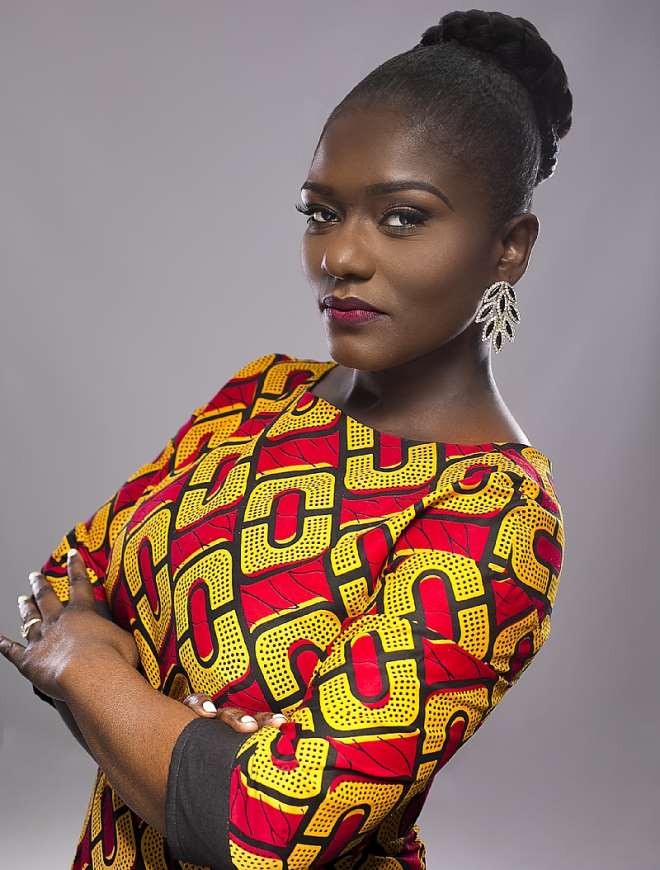 The Very African Queen Dentaa