Maxmart Partners Food4all In Recovering Food To Feed Two Thousand Vulnerable In Ramadan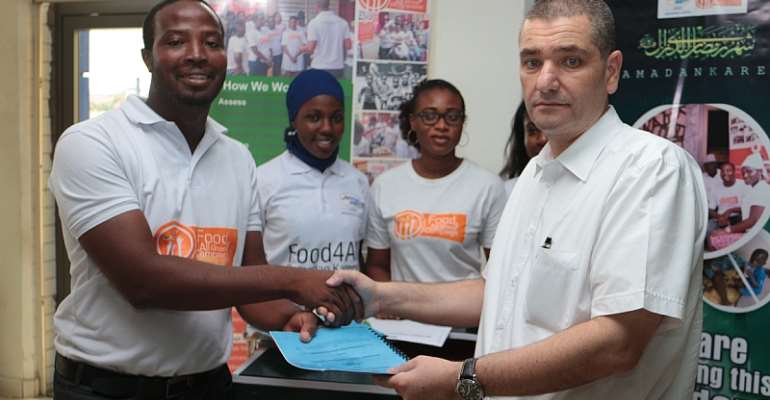 Management of Ghana's family shopping centre, MaxMart is partnering the Food for all Ghana program to collectively recover food, cash and clothing to feed over two thousand vulnerable children, aged and mentally challenged in Ghana.
The project themed "MaxMart Food4All Ramadan Kareem" is aimed at encouraging customers and the general public to drop their donations in a box made available at the 37 and East Legon branch of MaxMart from 8th June till 5th July, 2016. This will be used to daily provide food and support for selected orphanages, hospitals and vulnerable communities within the country.
At the press launch of the project, Founder of Food for All Africa program,Mr. Elijah Amoo Addo reiterated the need for stakeholders within Ghana's food supply chain to partner government and the program to create efficiency within Ghana's food supply chain and also recover surplus food in feeding and support of the vulnerable within society."For Ghana to achieve the UN SDG Goals 2 and 12 by 2030 there is the need for government to create the platform for businesses within Ghana's food supply chain to collaborate and work with civil society organizations to reduce the 40% of food that goes waste in Ghana." He added.
Speaking on behalf of MaxMart family shopping centre. The general manager, Mr. Omar Naboulsi stated his company is committed to ensure that food wastage and hunger is reduced in Ghana and assured of their continuous support towards recovery of surplus food to feed the vulnerable in society. He encouraged their customers and the general public to take the opportunity of the blessings in giving to drop their food products, cash and clothing in the donation boxes made available at their branches.
Executive secretary of Food for All Ghana program, Antoinette Amegashie commended MaxMart for taking the opportunity to partner West Africa's first food bank and encouraged other stakeholder's to emulate in order to create sustainable means of nutrition for the vulnerable in Ghana. She said "Food for All Ghana is a shared social responsibility."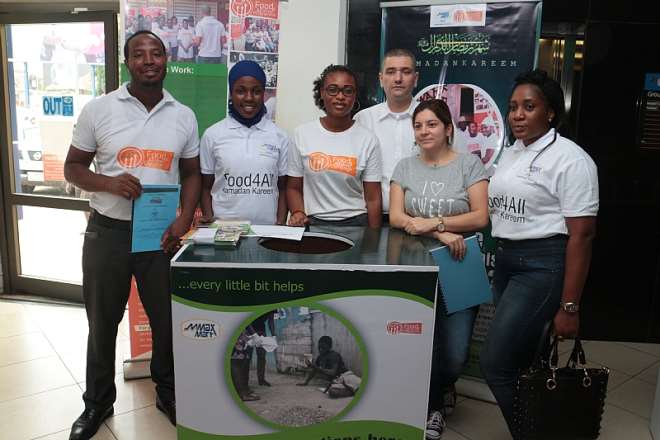 Img 7657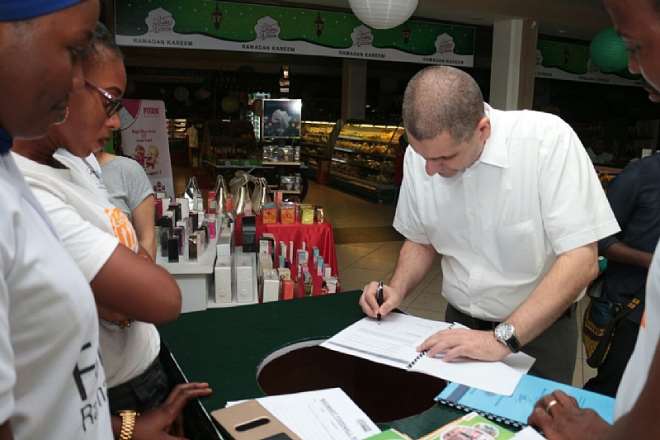 Img-20160608-wa0031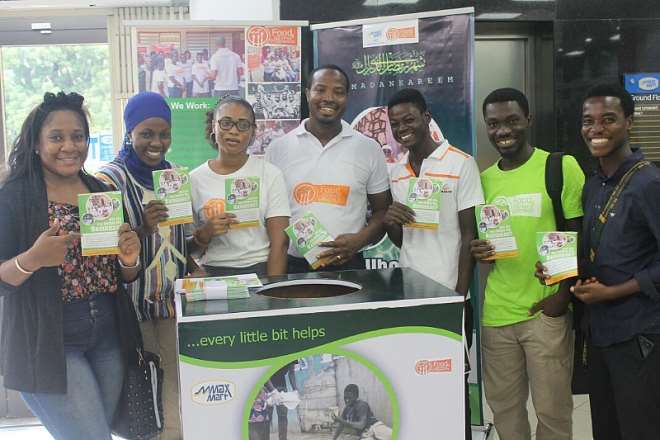 Img-20160608-wa0025