Police Hunts Agro Chemical Seller For Diverting Government's Free Fertilizer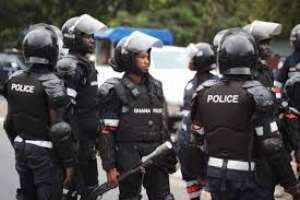 File photo
Police at Aboso in the Preatea Huni-Valley District of the western region are hunting for one agro chemicals seller who has allegedly diverted almost nine hundred bags of the Government's Free Fertilizer meant for farmers into his warehouses.
Nyarko Abronoma, is believed to have diverted these bags of fertilizer to his Aboso and Bompieso warehouses after allegedly conniving with the Chief Farmer at the area.
The illegal act was uncovered Saturday June 4 after a resident of Aboso tipped off the Prestea Huni-Valley District Chief Executive Robert Wisdom Cudjoe during his visit to the community.
The Police upon a swift response trooped to the Aboso warehouse to lock up the place where information gathered say, they counted over seven hundred bags of the Government's Free Fertilizer.
Meanwhile, the suspect Mr. Abronoma, had to hire the services of taxis to cart the other bags at his Bompieso warehouse to nearby villages on hearing that the Police were going there. Unfortunately one driver was arrested and now helping in the police investigation.
Sharing of the government's feterlizer, has for past years been hit with dishonesty by those responsible in sharing to farmers hence denying chunk of famers from getting their share.
The behaviour has therefore awakened the government local authorities to track down and flush out the nation wreckers who always want to see most famers remain poor and injure the image of successive governments.
The police are therefore appealing to residents living in and around the Prestea Huni-Valley District to alert them of the whereabout of Mr. Nyarko Abronoma who has since been at large.