Maiden Turkish African Business Summit (TABS) 2016 To Boost Trade Ties Between Turkey & Africa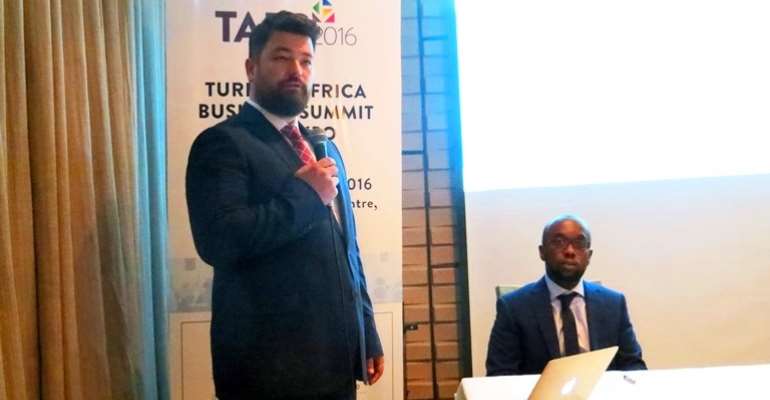 Turkey-Africa relations have gained a substantial momentum since the declaration of Turkey as a strategic partner of the Continent by the African Union (AU) in January 2008.
Following this development, there have been feelings of friendship and partnership between Turkish and African people where Turkey has given further boost to its Africa policy as of 2013. Turkey-Africa relations have since transformed into a mutually reinforced political-economic partnership with massive reaping benefits.
To further deepen and strengthen ties and also maintain network relationship with Africa, the maiden edition of the Turkish African Business Summit (TABS) & Expo, the biggest gathering of top African and Turkish industrialists and business enterprises in the Turkish Capital Istanbul, has been launched in Accra.
The conference is expected to pave way for major boost in trade between Turkey and African countries.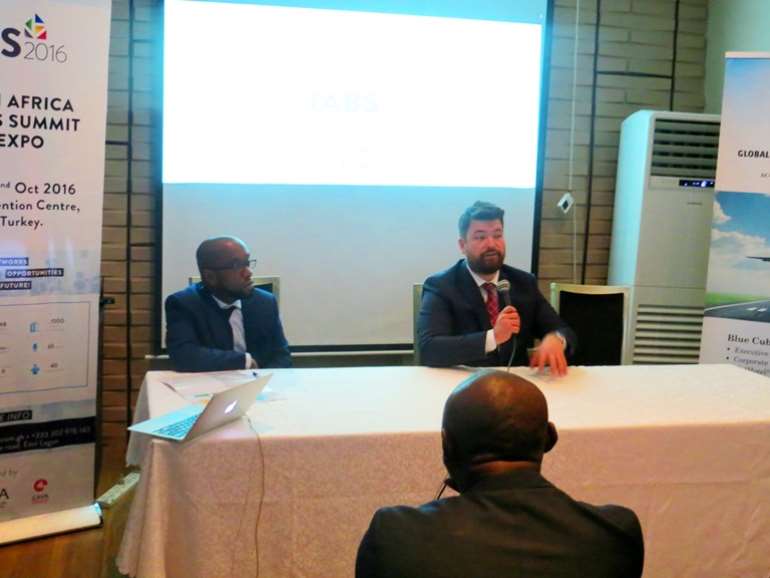 M. Fatih Akbulut With Blue Cube, Corporate Travel Management Company, Ghana Director, Felix Atuah Afari
The event, which is being organized by the Turkish African Business Association (TABA) will be hosting 5,000 delegates participating from 48 different African countries in İstanbul Pullman Convention Center between 30th Sep – 2nd Oct.
Africa's richest man and top business mogul, Mr. Aliko Dangote, Dangote Group, is on the bill to speak at the conference.
Briefing news men in Accra at the Plush Villa Monticelo Hotel, located at the heart of Airport City, Presdient of TABA, M. Fatih Akbulut, told journalists TABS2016 was being organized to foster the trade relations between Turkey and African countries, by providing unique occasions to delegates in building networks and creating new business opportunities.
"The summit will include an expo, conferences by leaders and important public figures, bilateral meetings between businessmen and speeches by influential people with pro-business sessions," the TABA president dislcosed.
Touching on safety and security, Mr. Fatih assured delegates that the organizers with support from the Turkish authorities would ensure maximum security measures throughout the period of the conference.
On his part, the official travel management partner of the TABS2016 Blue Cube, Corporate Travel Management Company led by its Ghana Director, Felix Atuah Afari, announced the participation packages as follows:
Participation Package 700
Basic Package (Sharing Room) €1,265;
Basic Package Single Room €1,540
Deluxe Package Sharing room €1,900
Deluxe Package Single Room €2,200
VIP Luxury Package Single Room €6,000
VIP Luxury Package Sharing Room €2,470
Tour Packages
Istanbul 3 days/nights package Single Room € 700
Istanbul 3 days/nights package Sharing Room €550
Istanbul 7 days/nights package Single Room €1,430
Istanbul 3 days/nights package Sharing Room €1,090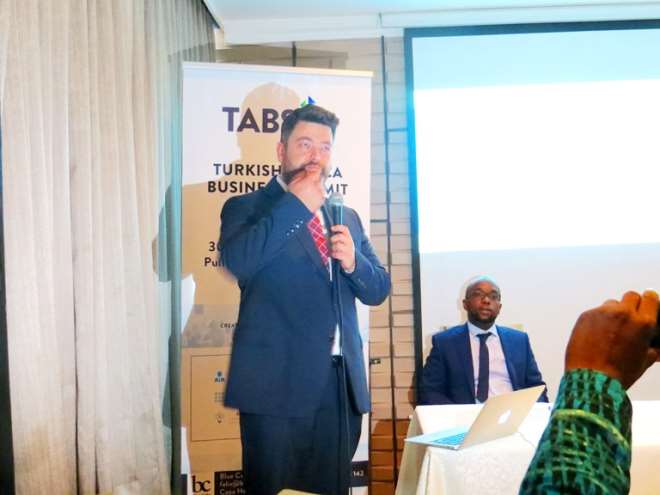 Img 6099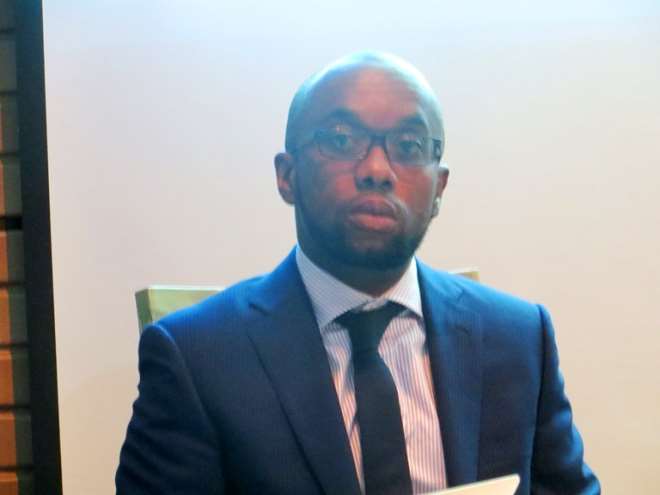 Img 6111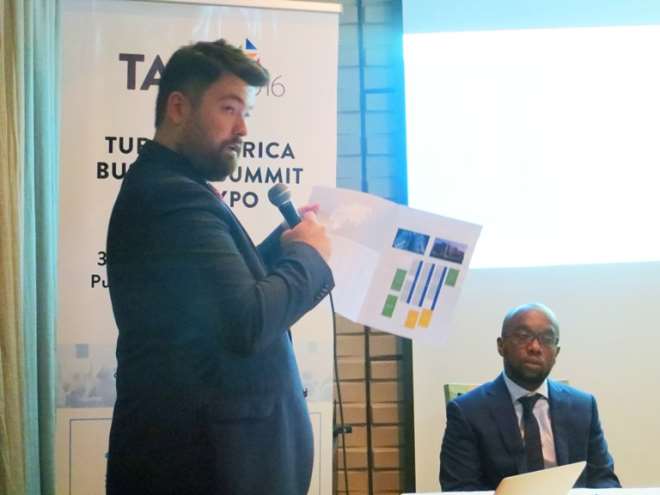 Img 6112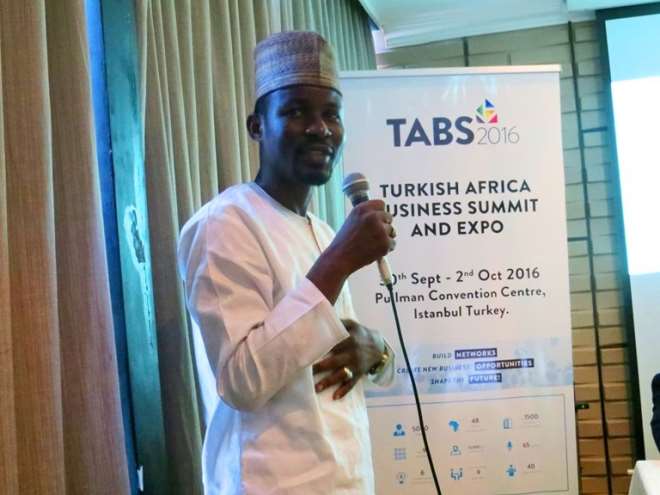 Img 6117