Six Asante Mampong Fire Victims Buried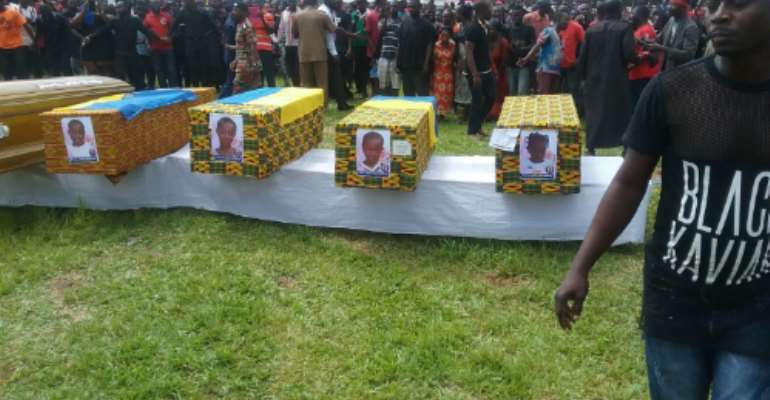 Mampong (Ash) June 6 – Burial took place today at Asante Mampong public cemetery for six out of the seven people who lost their lives at H/No. W279, Worakese a suburb of Asante Mampong on Friday June 3.
The deceased persons were Rev. Isaac Botwe (38) an Estate Officer at Obuasi Municipal Health Service, Jonathan Botwe (24), Victor Adu Botwe (7), Lovia Badu Botwe (11), Ebenezer Adu Botwe (13), and Princess Lydia Adu Botwe (2).
Preaching the sermon, Rev. Apostle Justice Owusu Afriyie of King Jesus House of Prayer Chapel admonished the family of the deceased persons to entrust everything in the hands of God with the hope that we shall all meet in Paradise in the days to come.
He prayed for the widow and the family of the deceased and asked God's protection and blessings for them adding that to loose six people at the same time is very painful but God will protect them the rest of their lives.
Alhaji Mohammed Aboasu, Mampong Municipal Chief Executive, thanked the people of Mampong for their sympathy to the family of the deceased since the incident took place.
He advised house owners to be mindful of the safety of the lives of occupants in their houses alongside burglary when designing their building plans.
Among people who were present at the ceremony were local council of churches, Alhaji Mohammed Aboasu (Mampong Municipal Chief Executive), Osabarima Ayeh Kusi (Suhum Paramount Chief), Hon. Frederick Opare Ansah (Member of Parliament, Suhum), Hon. Francis Addai Nimo (Member of Parliament, Mampong), Mrs. Lydia Botwe, the widow of the Late Isaac Botwe, School children and people of all walks of life.
The late Pastor Frederick Owusu Sarfo, the other deceased person was earlier on Saturday buried by his family in Kumasi.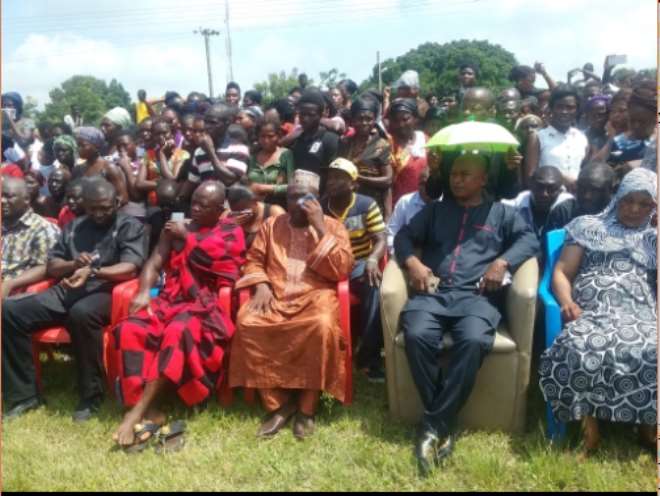 2016-06-06 153702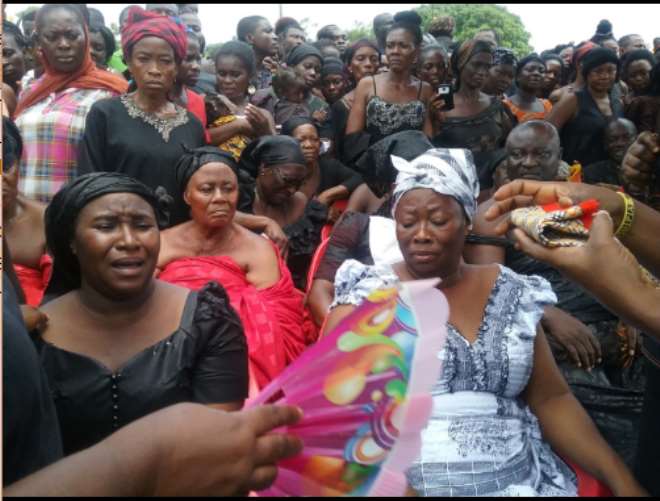 2016-06-06 153726
2016-06-06 153801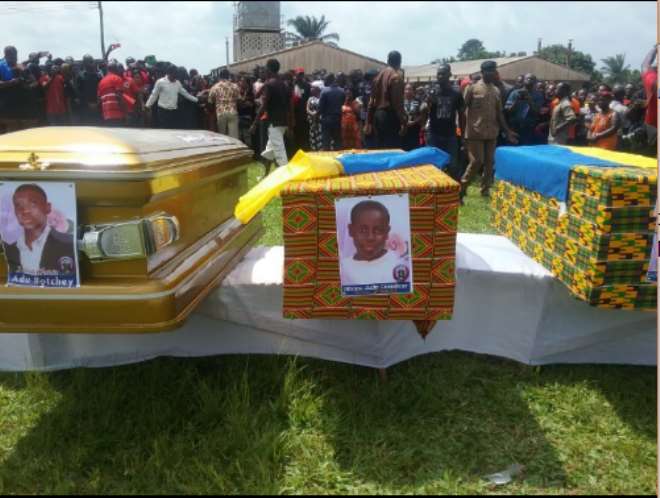 2016-06-06 153829