Mmaampehia School In Ga South Is In Need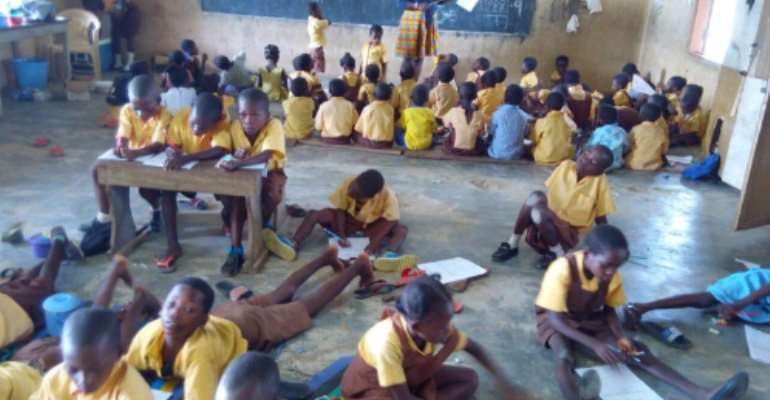 On Sunday, 29th May, 2016, I received pictures about poor state of a basic school called Mmaampehia M/A School, and right away, I became dumbfounded. Indeed, I could not believe what I had seen, and therefore, soon set off to the village to crosscheck and get first-hand information. After all, my Ga folk would tell you, "Adun k33 ehigmei ji eworn", literally translated, "The Monkey says its eyes are its oracle."
Mmaampehia M/A Basic School is located in the Mmaampehia village in Obom-Domeabra Constituency within Ga South Municipality. Dawud Anum Yemo is the Member of Parliament and Jerry Akwei Thompson as the Municipal Chief Executive. Enrolment in the school is high as many of the parents wish to see their wards educated; a right they never had. Unfortunately, though, lack of adequate facilities in the school does not create a convenient and child friendly environment for the pupils to have fruitful studies.
In each of a three unit classroom block, two separate classes are held simultaneously. In the first classroom are Form two (2) and Form three (3) pupils. The second classroom has pupils of classes four (4) and five (5), while the last classroom hosts kindergarten one (1) and two (2) pupils.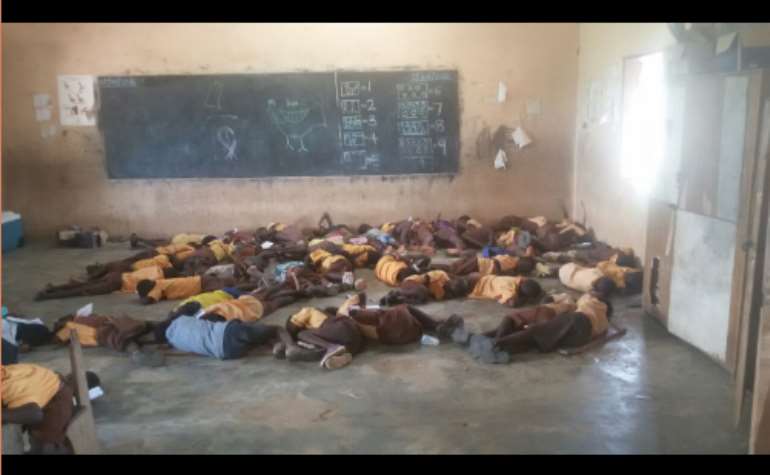 In the kindergarten class for instance, the pupils either sit or lie on the bare floor to study. The fortunate ones perch on desk or sit on wood slabs and blocks. During siesta, many of these pupils sleep on the bare floor due to limited mats. But being in a classroom even appears to be a privilege for pupils of Mmaampehia. The much older ones, those in form one and class six sit under sheds to study; structures they had erected themselves. Due to these conditions, lessons come to an abrupt end, and pupils are asked to go home whenever the clouds gather.
Additionally, exercise books, text books, pens and pencils, and other learning materials for the children are in short supply.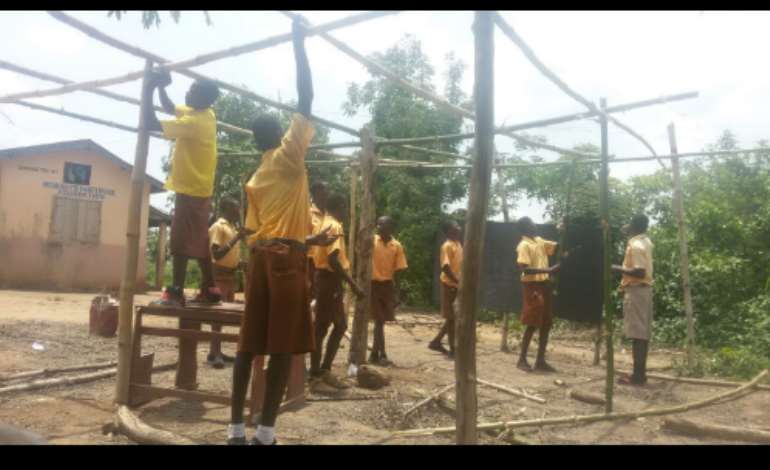 Article 28 of the United Nation's Convention on the Rights of the Child (UNCRC) grants children the right to education. Article 29 buttresses this right by further stating that the pupils must benefit from school work. But clearly that is not the case in Mmaampehia M/A School.
The Ga South Municipal Authority has begun construction of a six unit classroom block to create more space for the pupils. Unfortunately, the project has come to a halt for months now.
Teachers were tight lipped, they declined to talk to me and neither would they allow the pupils to grant any interview for fear of victimization and sanctions. The parents, though, could not remain silent. They rushed to the school compound to pour out their frustrations.
Mame Hajara tells me twelve of her relatives attend the Mmaampehia school and it is always heart-breaking to find them dirty on the floor. In her view, they enrolled their children in the school for a better future, not to be humiliated, as they see the situation now.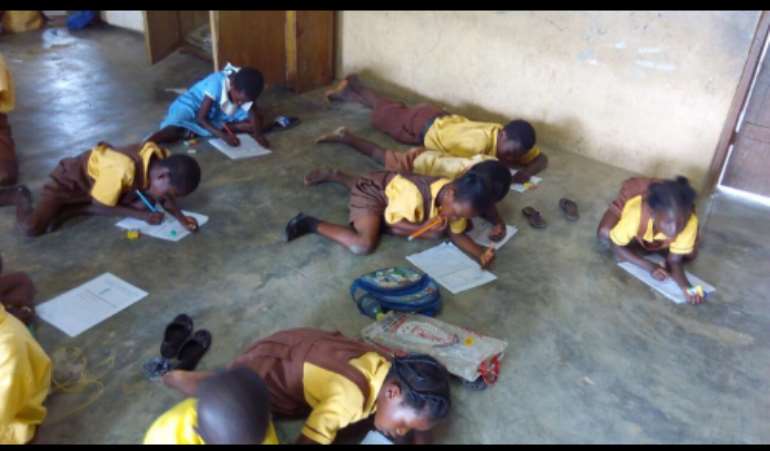 Before we left the village, though, a community elder, Nii Afla, walked closer and said to me, "Nii, as you leave, let all Ghanaians know about the plight of these children, let them know about their lamentations, so they extend a helping hand to them."
"A stitch in time saves nine."