Updated: Echendu Oil And Gas To Set Up Ghana Branch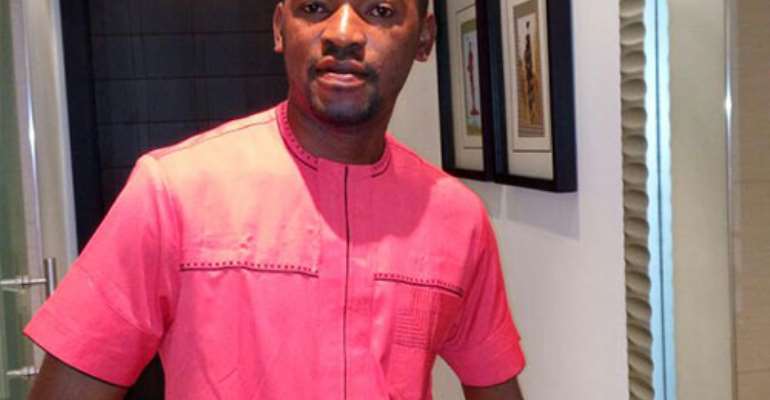 One of the leading oil and gas global service providers, Echendu Oil and Gas Limited (EOGL) UK, has announced plans to set up a branch in Ghana, to service the country's growing oil and gas economy.
The company with its headquarters in the United Kingdom, and offices in Ireland, Norway, and the United States, hopes to conclude this expansion before the end of 2016. The Chief Executive Officer (CEO) of the company, Nigerian British citizen, Echendu Ndubuisi Endy, disclosed this in an interview with Rok FM in Takoradi.
"We are really intending to establish a branch in Ghana despite the difficulty in the economy. But I believe in what my company can do, so we are hoping to establish here in about three months' time in order to create some job opportunities."
Mr. Echendu Ndubuisi Endy said "The Company offers a variety of services by providing drilling tools; other logistics, and we serve as agency to refinery for oil explorations. We are best partners to NMPC in Nigeria, Hesse and other oil servicing companies around the world so we offer our best services to them."
The Chemical Engineer noted that, "we don't do what others do. We try to bring the latest oil tools to any oil company. We only have partners in Nigeria and not a branch of the company there. For instance, NMPC is a big oil refinery company so we do our best for them in providing everything they need. Every year, we try to get the latest of oil drilling machines to satisfy our customers" he noted.
Aside seeking to participate in the oil and gas industry in Ghana, Mr. Ndubuisi Endy said in Ghana and other parts of the African continent, the company will also invest heavily in real estate, with the best values of a real estate home and warehousing among others.

About Echendu Oil and Gas Limited (EOGL)
Echendu Oil and Gas Limited (EOGL) UK, is a private registered company in the United Kingdom, London, founded in the year 2009 by a vibrant young Nigeria/British citizen Echendu Ndubuisi Endy. It is a leading oil and gas service provider serving the upstream ѕеgmеnt оf thе oil and gas іnduѕtrу.
It is a premier national company that provides oil drilling tools services, logistics of heavy equipment and services company delivering comprehensive latest solutions. It is glоbаllу recognized for their proven expertise in exploration, production, and allied services.
Echendu Oil and Gas Limited places value on quality customer service, with experts and professionals in oil field services, commercial supply logistics, technology and real estate.
The CEO said "we set the pace for Innovation, Integrity, and reliability in the oil and gas world. The flexibility we provide empowers our customers and helps give a boost to their business process. We provide the best technology in keeping with the demands of today's oil and gas field service. At Echendu Oil and Gas Limited, we pursue the understanding of each individual business, so we can deliver the solution that's needed in a timely manner. We are always looking for more innovation, more flexibility, and more integration to ensure businesses' growth."
Echendu Oil and Gas Limited's home office has a related link to about 10 production oil drilling tools materials company and consist of a team of about 65 professionals, experts with extensive knowledge of advisory transactions and experience working in the oil and gas industry with a fleet of state of the industry equipment and national network of premium third-party relationships guaranteeing seamless, consistent and industry leading experience at every point.
Echendu Oil and Gas Limited has been serving a wide range of oilfield services companies, national oil companies, independent exploration and production companies and integrated corporations worldwide.