Measures in place to prevent Yellow Fever spread – GHS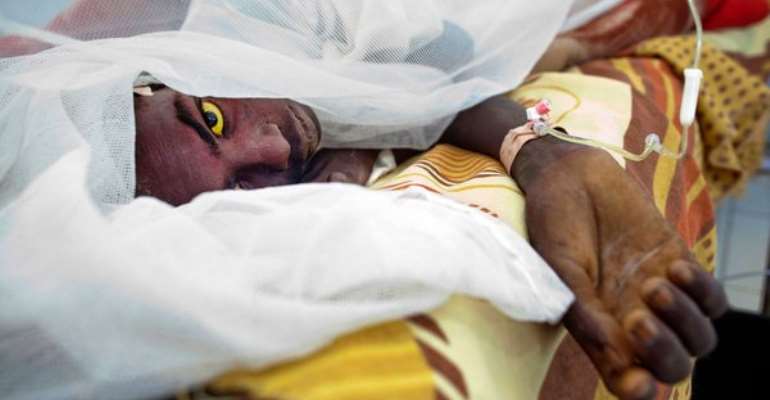 The Ghana Health Service has said some measures have been put in place to prevent the further spread of the Yellow Fever virus which has re-surfaced in some parts of the country.
The Ghana Health Service on Saturday June 4, confirmed four cases of Yellow Fever in the Brong-Ahafo and Volta regions.
Some Yellow Fever cases were recorded earlier this year resulting in the death of about three people in the West Gonja District of the Northern Region.
But a statement from the Health Service noted that no one has so far died from the more recent cases of the disease.
No cause for alarm
Speaking to Citi News, the Director of Public Health at the Ghana Health Service, Dr. Badu-Sarkodie, said there was no cause for alarm.
He noted that health personnel will focus on managing the spread of the disease in the affected communities and that the situation is under control.
"The sub district and the communities affected will be the area of focus and that is what we are working towards now. It is also important that we conduct prevention activities for the people to know the signs and symptoms, what to do when one has a suspected case, what to do to prevent the bite of the Aedes mosquito which is the general transmission vector," he explained.
The Health Service has also boosted the surveillance of the disease so as to effectively monitor its spread.
According to Dr. Badu-Sarkodie, "We have also enhanced surveillance so that we quickly know what is happening, if the situation is moving more than we anticipate it will be."
About Yellow Fever
Yellow Fever is a viral hemorrhagic disease. It causes bleeding which may come out from bodily openings like the nose and mouth.
The symptoms may also include include fever, chills, loss of appetite, nausea, muscle pains particularly in the back, and headaches.
It is spread through the bite of an infected Aedes mosquito.
–
By: Delali Adogla-Bessa/citifmonline.com/Ghana