NADMO donates to Okuapemman School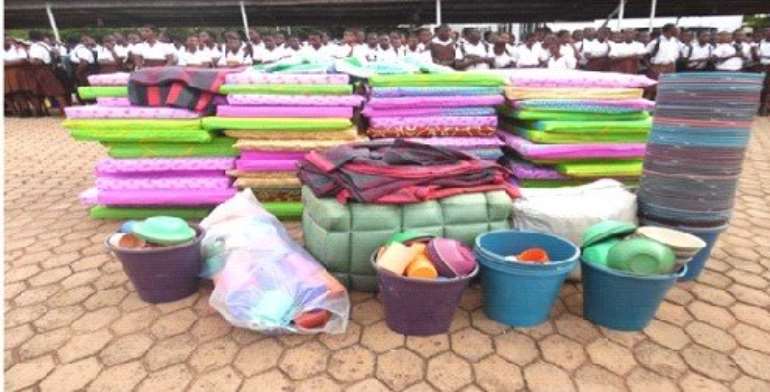 By Bertha Badu-Agyei, GNA
Akropong (E/R), June 5, GNA - The Akuapem North District Directorate of the National Disaster Management Organisation (NADMO), has donated relief items to the Okuapeman Senior High School, to support victims of a recent fire outbreak that gutted the Akuffo House.
The items, which included 60 student mattresses, 60 blankets, 60 plastic buckets, 100 drinking cups, 60 pieces of Insecticide Treated Mosquito Nets and 100 plastic eating bowls was in response to an appeal made by the school.
The fire incident destroyed beds, mattresses, books and personal belongings including undisclosed sums of money.
Mr Charles Doku, District NADMO Coordinator, who presented the items advised Management on the formation of Disaster Management Club in the school, to sensitise and educate students on possible hazards that could trigger such incidents.
He cautioned the students against the irresponsible handling of electricity.
The Headmaster, Mr Daniel Afari thanked the Municipal Assembly and NADMO for the kind gesture, noting that the relief had come at the right time when the affected students need help badly.
GNA