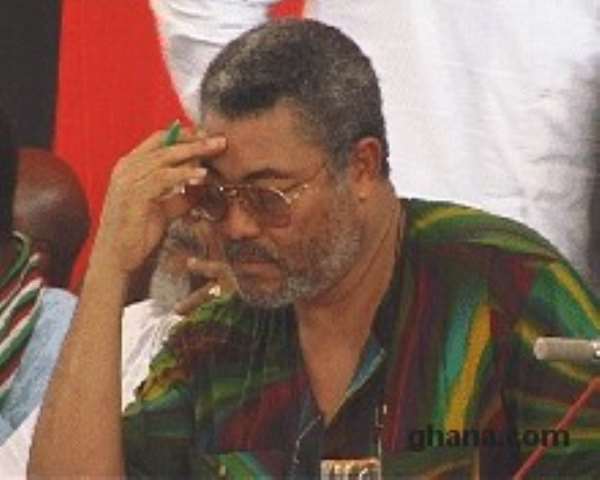 Accra, Dec. 6 (Daily Dispatch) -- Ex-President Jerry Rawlings has expressed surprise that people find it difficult to believe that he is broke.
" Some people find it difficult to believe that An African Head of State who has been in power for 20 years is saying that he doesn't have money, it is unbelievable" Rawlings reply was "yes", I know it, but the ones at the top know, the Western powers Know and Kufuor knows. For twenty years and nothing, it is possible".
Jerry Rawlings also said that when the British government wanted to send £7,000 to use part as his allowances as UN envoy on AIDS, the New Patriotic Party (NPP) government of President Kufuor objected.
Speaking in an interview with a Nigerian based magazine Ovation International, Jerry Rawlings said his wife Nana Konadu Agyeman Rawlings did not have a penny outside, adding, "I can tell you some very embarrassing things. We needed $22,000 to do an operation for my wife. This president did not approve it and we had to borrow the money."
On his assessment of the NPP, Rawlings said the current government has brought the worst out of Ghanaians.
"I am stating here that we brought the best out of Ghanaians; if you consider the massive development we brought to Ghana and the stability through productivity. I would not take credit for it, the Ghanaian did it" he said.