Krofrom:Heavy police presence mark one week passing of alleged police brutality victim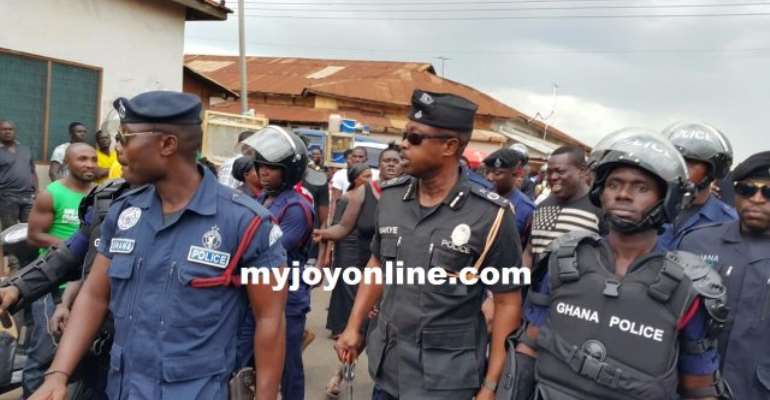 Armed police personnel 'invaded' the Kumasi suburb of Krofrom, Thursday, as relatives and other residents marked one week of the passing of victim of alleged police brutality.
Residents have been up in arms with the police over the death of 23-year-old shoe dealer, Richmond Osei, also known as Osei Tawiah.
Community members who had concluded it was a case of 'police killing', blocked roads and burnt tyres in the streets in protest of a post-mortem report which seeks to exonerate police.
The autopsy report indicates Osei died of natural causes, specifically, congenital heart failure and biventricular cardiac dilatation.
Ashanti Regional Police Commander, DCOP Nathan Kofi Boakye, had warned people who breach the peace at Krofrom would be dealt with ruthlessly.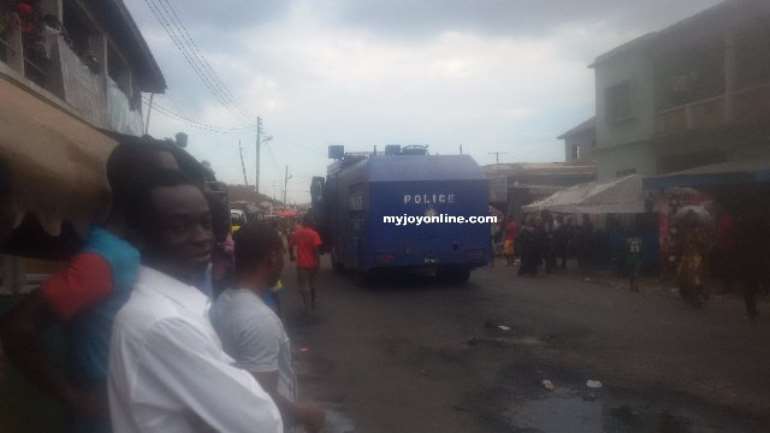 Residents woke up Thursday, June 2 to the sight of armed police in armored vehicle positioned at vantage points in the community.
That, however, did not scare mourners, especially, the youth who were there in their numbers to remember their departed colleague.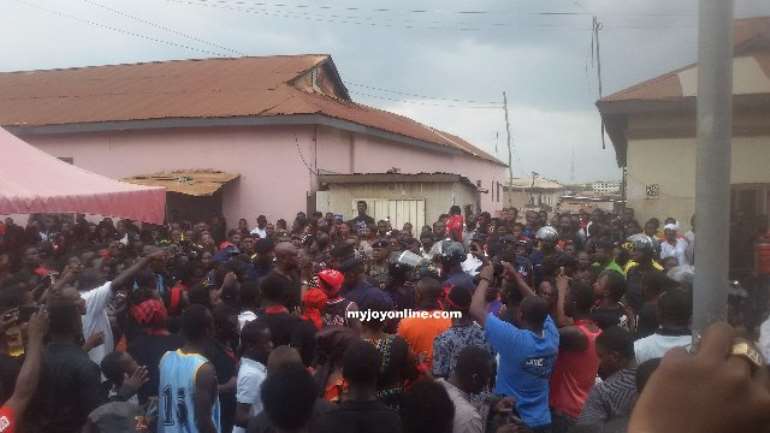 Clad in the traditional red and black outfits, they 'ambushed' the official delegation, and forced City Mayor, Kojo Bonsu, to dance to brass band music by the 'Kolomashie' group in the scorching sun.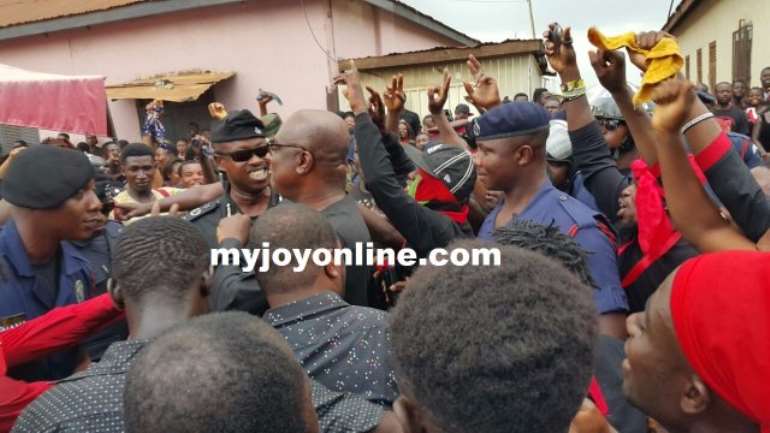 That gesture was enough to change the mourning mood of the youth into cheers, amid excitement.
The delegation donated unspecified amount of money to support the rites, and pledged further assistance for the final funeral rites.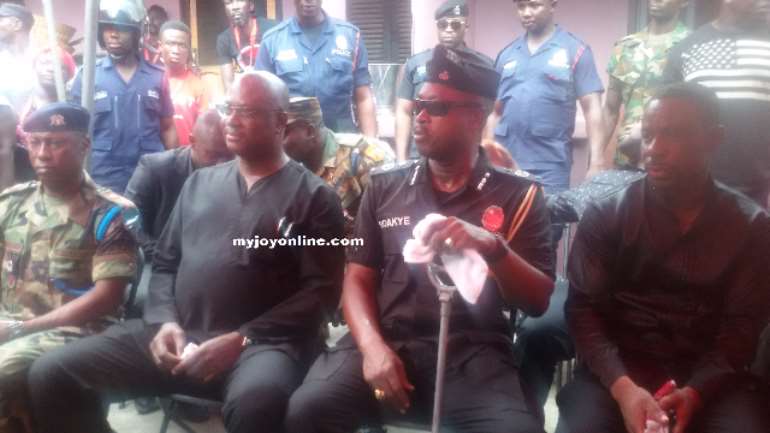 At the bereaved family, relatives announced the late Osei would be buried on June 9, 2016, at Kyiransa, near Kentinkyiren in the Atwima Kwanwoma District of Ashanti.