Savelugu Schools Suffer From Rainstorm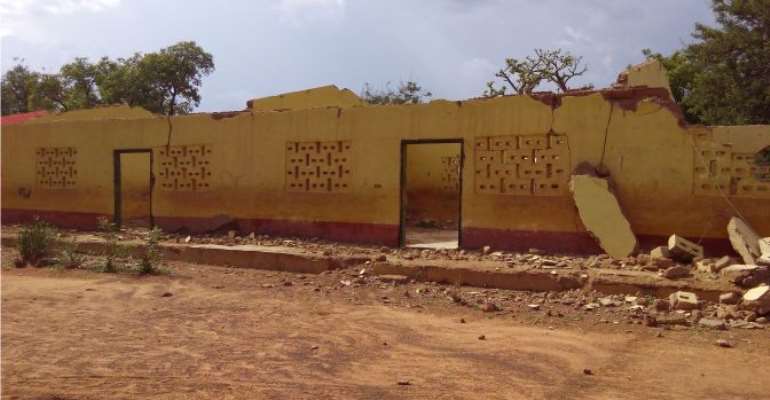 Six basic schools and one senior high school – Savelugu Senior High School – in the Savelugu Municipal Assembly in the Northern Region are yet to be roofed and renovated after two rainstorms hit the municipality.
The Savelugu Senior High, Nabogo, Duko, Nyoglo, Kpayilli Zahariya, and the Dinguni basic schools are the most affected institutions in the municipality.
This is affecting education as most pupils would prefer staying out of school to learning in the open space and in structures that are life-threatening.
Another rainstorm on Thursday, June 2 that lasted almost two hours also ripped off some portions of the Savelugu Senior High School buildings and the Duko Basic School.
About one thousand residents have also been displaced after the roofs of some 170 houses were ripped off.
Schools that were affected have resorted to combining pupils to enable teaching and learning with residents also taking refuge in the homes of relatives.
Municipal Chief Executive Abdulai Alhassan Red and the Savelugu National Disaster Management Organization (NADMO) have been to the affected areas and are currently pooling resources together to get pupils back into the classrooms.
Abdulai Alhassan Red has, however, revealed the Assembly's strength which he says "is not enough to immediately reconstruct and furnish all the schools that were razed to the ground and homes affected at the same time".
He has, therefore, called on benevolent societies to come to the aid of the little ones especially in this rainy season where they cannot afford to expose pupils to the harsh weather.