7 People Burnt To Death At Asante Mampong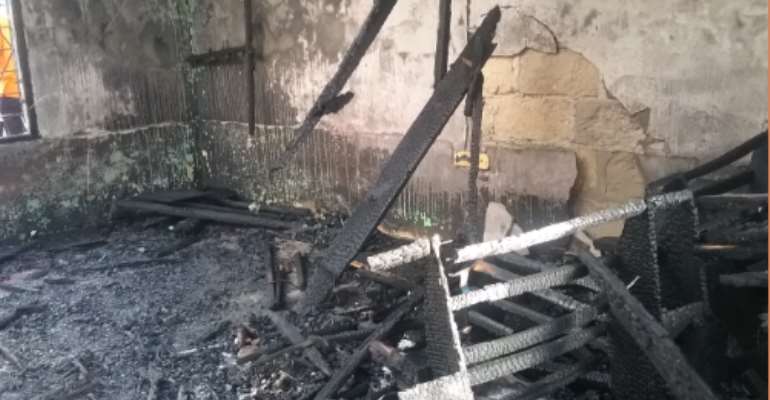 Mampong (Ash) June 3 – Seven people including a man, his four children and two visitors lost their lives when fire engulfed a flat at house number W.297 at Worakese, a Saburb of Asante Mampong in the early hours of today at 12:30am.
The cause of the fire was not immediately known and the bodies has being deposited at Mampong District hospital mortuary for autopsy.
According to Madam Elizabeth Amoah the landlady, at about 12:30am in the early hours today, they heard people shouting that one of the flats in the house was on fire.
She said they woke up and saw that the flat, three bedrooms, a hall, kitchen and toilet occupied by the deceased, Mr. Isaac Botwe, an Estate Officer at Obuasi, his four children and two of his visitors was on fire.
She said they call the Fire-Service from Mampong and Ejura but before they could bring the fire down, the occupants have been burnt.