Omegahause Appointed As The Official Media Company For Agya Koo's Wedding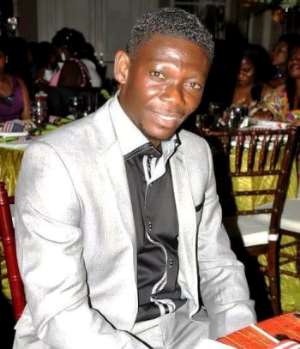 OMEGAHAUSE one of the most fastest growing media companies in London that specialises in print, videos, photography and gift items / souvenirs is at it again. A growing company that prides itself on excellence in creativity, has been the preferred media house, of Ghana's award winning comedian Kofi Adu alias Agya Koo to be the official company to deal with the print, videography, photography of his mammoth wedding ceremony to be held in London on 11th June, 2016.
Omegahause Multimedia company led by Joe Baidoo Cobbina, a meticulous successful entrepreneur has dealt with high profile-projects for individuals and corporate organisations including the late Sammy K' owner and CEO of WBLS, a UK based radio station, the late Jake Otanka Obetsebi Lamptey, former chief of staff in the former president Kuffour's administration.
They were also contracted to handle the late Sam Sarpong jnr. the iconic super model, musical legend whose sudden death occurred in the United States of America. Among others.
Omegahause multimedia has been operating in the UK for the past 10 years with branches and an online TV as part of their portfolio business.
They recently covered an outstanding award winning medal ceremony for the Archbishop Kwaku Frimpong who was awarded the British Empire Medal (BEM) by the queen of England, Queen Elizabeth II.
Agya Koo's endorsement and recommendation of Omegahause as the leading Ghanaian UK brand for his mega wedding ceremony adds up to the port folio and credit of high profile jobs.
This indeed attests that it is a place for professional artistry that needs to be patronised by all. The company has answers to all multimedia needs.