Chief of Western Sahara's Polisario to be buried Saturday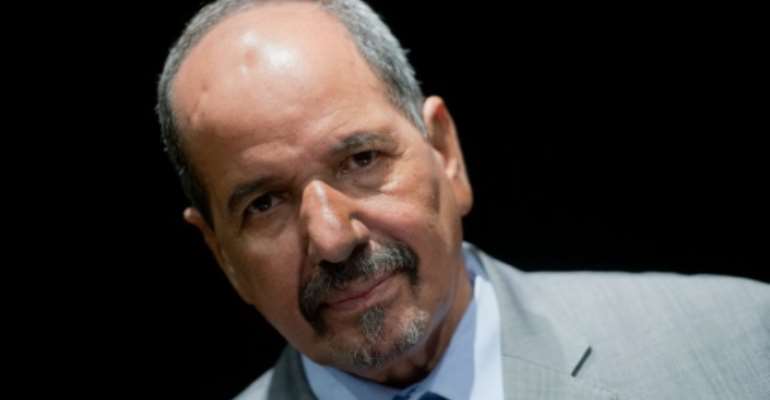 Algiers (AFP) - The leader of the Western Sahara's Polisario Front, Mohamed Abdelaziz, who died on Tuesday, will be buried on Saturday in a Polisario-controlled part of the former Spanish colony, an official told AFP.
"On Friday the population will take a final look at its leader and the burial will take place on Saturday at Bir Lahlou in the liberated territories," said Mohamed Keddad of the movement's Committee on Foreign Affairs.
Abdelaziz had been secretary general of the group for most of its decades-long struggle to win independence, but succumbed to a "long illness," said Brahim Ghali, another Polisario official.
His body will be displayed on Friday in a camp for Sahrawi refugees in Tindouf, 1800 kilometres (1120 miles) south-west of the Algerian capital Algiers, to allow delegations and foreign dignitaries to pay homage.
UN Secretary General Ban Ki-Moon called Abdelaziz "a central figure in the search for a solution to the Western Sahara conflict," in a message of condolence to the Polisario which was published by Algeria's APS news agency.
An "important delegation" from Algeria would be at the ceremony, said Ghali.
Algerian President Abdelaziz Bouteflika decreed eight days of mourning and opened a meeting of the Council of Ministers on Tuesday with a minute of silence in homage to Abdelaziz, according to state television.
Abdelaziz, who was in his late 60s, had led the Algeria-backed Polisario since 1976, three years after the group was founded to struggle for independence for the territory, which was annexed by Morocco in 1975.
Local Sahrawi people are campaigning for the right to self-determination, but Morocco considers the territory to be part of the kingdom and insists its sovereignty cannot be challenged.
Keddad said Abdelaziz would be the first leader to be buried in Polisario-controlled parts of the territory, which are separated from Moroccan-administered areas by a 2200-kilometre sand wall and minefield created by Rabat in the 1980s.
The other tombs there belong to those "who fell in the fields of honour," said Keddad.
Abdelaziz's successor will be selected at an extraordinary conference within 40 days. The president of the Sahrawi National Council, Khatri Addouh, will lead the group in the interim, according to Polisario sources.