GCPP Backs IGP To Block Social Media On Election Day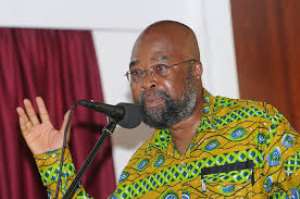 Dr. Henry Lartey
Leader of the Great Consolidated Popular Party Dr. Henry Lartey has backed suggestions by the Inspector General of Police John Kudalor that all social media platforms are blocked on Election Day. He says the suggestion, if implemented will help keep the peace of the country.
The IGP at an interaction with the media last Thursday expressed concern social media has been responsible for rising tension in the country over the years through the spewing of falsehood.
He said the police are considering banning the use of facebook, twitter and other social media platforms on Election Day and a decision will be taken before the November 7 polls.
The IGP has been criticized by a section of the public for the proposal. President of the Ghana Journalists Association Affail Money has warned the work of radio and television stations on Election Day will be thwarted if it is implemented. Communications Director of the NPP Nana Akomea has also said the proposal if implemented will make the IGP the most unpopular police boss in the history of the country.
But Dr. Lartey disagrees with them. He says Mr. Kudalor will be the best IGP in the country's history if he goes ahead and implement the proposal.
"Banning social media on Election Day is an internationally accepted practice and I support the IGP hundred percent," he told this reporter in an interview.
Dr. Lartey is worried; it's difficult verifying the truth in information churned out on social media and it could easily incite people to act in ways that threaten the peace of the country on Election Day.