I've never been arrested – 'Fake' Doctor insists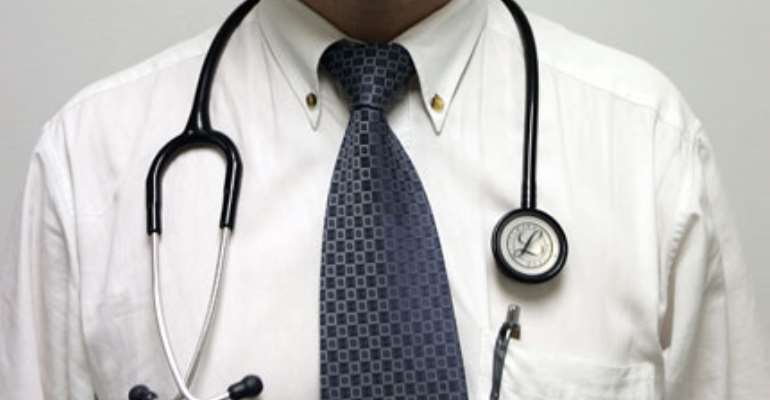 The man who was supposedly arrested for practicing medicine for twenty years without a license has told Citi News, he has never been arrested.
The founder of the Covenant Clinic in Madina, Accra, Adams Arimeyaw, says even though a team from the Medical and Dental Council visited his health facility for inspection, he was not arrested as published by the Daily Graphic newspaper.
Speaking to Citi News during a visit to the clinic, Adams Arimeyaw pointed out that the graphic reportage was false.
In his words "what you heard from them (Daily Graphic), I think it was fake. It is not true that I was arrested".
He however added that he was under investigation by the Greater Accra Regional Medical and Dental Council even though he has certification from the Environmental Health and Sanitation Unit.
When quizzed by Citi News about his credentials, Arimeyaw said he was a medical doctor trained in France and has many years of experience as a practitioner in the field.
After being subjected to further probe, he could not specifically mention which medical school in France he was trained in.
"I trained in Europe and after that I have worked in a lot of clinics. I was trained in France" he said.
Meanwhile the Dental and Medical Council says it will introduce practitioners' stamps by next month to check quack doctors in the system.
A special task force set up by the council with support from the Police is smoking out some of these quack doctors.
–
By: Duke Opoku Mensah/citifmonline.com/Ghana