Six Strategies To Help You Sell More Books In The Shortest Possible Time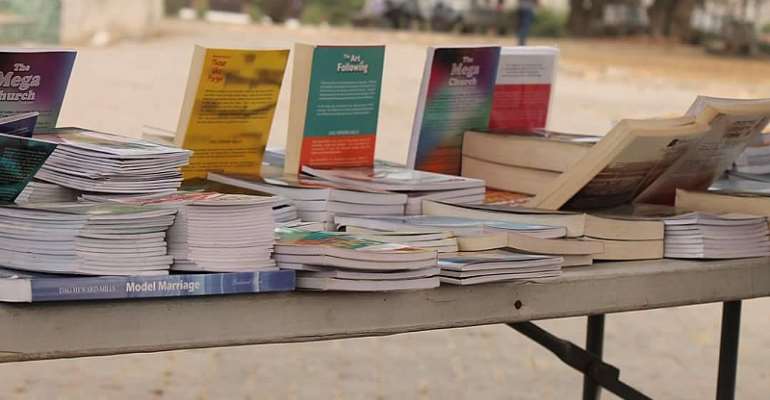 To write is a battle. To sell what you've written is more than a battle. In fact, it is a psychological world war. You wonder why you are not driving good sales as you thought before? Well, the truth is, selling is not easy at all but once you know the playground of what you are selling, your sale records will increase.
When you know and employ the right strategies in book sales, your book will begin to fill up the personal library shelves of your target audience. Quit the popular excuse that 'Ghanaians Don't Read'. If you allow that misconception to dominate your thoughts, it prevent you from knowing how to sell effectively and in the end stagnate your book sales business.
With almost two years of engagement with authors (experienced and up and coming authors alike), and also books sales, I have observed a rather worrying trend amongst authors. I have realized that, a number of them are more eager to publish their works with much enthusiasm than promote and sell their works.
I have noticed that most authors have very little foreknowledge or ideas on how they are going to sell their books after it has been launched. Get this! Book launch is not a selling strategy for your books. Yes! You will drive sales but it is an event to outdoor your book and get friends and loved ones to sow into your ministry not a selling strategy. Many after the launch don't know what to do with the remaining books. Actually, the real book sales begin after the book launch and this article seeks to share with you some ideas you can use as an author to sell more books.
To write a good book, you need to have understood how to go about it. Much the same way, for an author to be able to record good sales, the author needs to understand and master the rules of engagement. Writing a book is 180 degrees different from selling it. They operate on different playgrounds.
Let us begin with a few ideas.
1. Team duplication:
"One person is too small a number to achieve greatness." John C. Maxwell
You need a team if you want to sell a good number of your books. You cannot do it all by yourself. I recommend a 10 member core team including you, the author.
Let us assume the total books to be sold is 5000. To employ the strategy of team duplication, do this:
Share among the 10 core group members the 5000 books equally; that is 500 books to each member. Each member's first task to sell his/her 500 copies is to duplicate him/herself by forming his own sub 10 member core team. When this is done individually successfully, you will realize that the number of books reduces to 50 per member in the duplicated or sub team. Within an estimated timeline of say 3 weeks, should each member sell his 50 copies, in effect, that is the 5000 books sold in 3 weeks.
Check the diagram below. It simplifies it.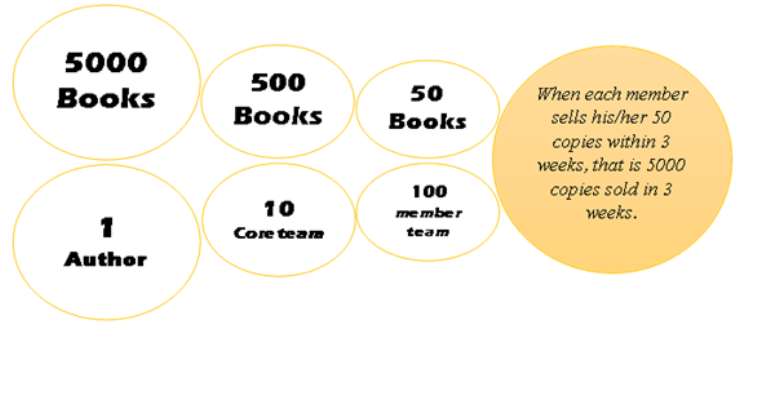 Core team
If you are wondering how come DLC team is able to sell the books of Bishop Dag Heward Mills to a tune of about 30,000 copies a year, then stop thinking too far. It is not magic. They use this strategy among others to make it possible.
2. Mud against the wall:
When you throw mud against a wall, what happens? Some stick and some fall, right? It is same with selling of books. You speak to many people within your target market group; some will respond to it and buy, others won't.
If that is the principle, then speak to as many prospective readers/buyers as possible and you are certain to sell your targeted number of books. For instance, let us assume that on the average, before you make a sale of a book, you speak to 3 people. It simply means to be able to make sales of 10 books, you need to speak to 30 people. So if 5000 books, then your team needs to speak to 15,000 people to be able to sell all 5000 copies.
3. Do not wink in the Dark:
Have you ever winked at a lady in the dark? Did she relate to it? Of course not. Why? Because she didn't see it. The popular saying, "Good things sell themselves" is only possible if the people it is intended for are aware of its existence. You never stop talking about it.
Should Apple Inc. decide not to open its office for about 2 weeks without notice to its customers, what do you think will be running in the minds of the customers? Why is the office not opened? Have they closed down? Has apple failed?
This is a universal principle. If you wish to be heard, say it and if you wish to be seen show it. This sales strategy works for any product and so does it work for books. The moment you stop talking about it or making it visible to your target customers, they begin to assume that copies are non-available and if that is their perception, then they don't push to look for copies to buy. Always talk about your books on any platform possible where your target market group are present.
4. Use the PULL niche
Your book is not meant for everybody and that is why you need to search and find the people it is suited for and take it to them. Never think your readers ought to chase you for your books. No. They are not going to do that, buddy. Not at all, dear author; especially when they don't know you or have never heard of you.
Check out this transforming story about how I made this possible in my quest to making it a test and proven strategy to selling books or anything sellable.
GAMEL SANKARL, a prolific writer, motivational poet, inspirational speaker and a professional chemical pathologist, is an author of 14 books. 'Author at any Age' is one of his fast selling books.
As the title suggests, the book tackles the topic of creative writing using a step-by-step approach. It helps readers to convert their thoughts or ideas into book concepts and deploy their writing skills to create their own books. It is simple to read and is adduced with strategies that can be easily employed by anyone aspiring to write a book and share their story with the world around them.
After a few days of conversing through the exchange of chats, I got a grasp of the content of the material even before I read the book. I began searching for the exact group of people that probably needed the book.
This quest, actually sent me to the Ghana Institute of Journalism (GIJ). This institution has a course on writing titled Creative Writing as part of the level 100 courses. Before the close of the semester, each student was expected to write a book, particularly a short story or poetry collection and publish. This contributes a percentage to their grade for the semester.
The long and short of it is, I sold about 50 books in the span of 15 minutes talk with the students. Almost a year and half on, GAMEL SANKARL is a guest lecturer for the Creative Writing course at GIJ where he equips students with insights on how to write creatively on a semester by semester basis.
This also saw the likes of Okyeame Kwame (Hip Life Artist/Musician), Bernard Kelvin Clive (Brand Strategist), Yaw Tenkorang (Ghostwriter), George Oswald Okaitei (Poet) and Sylvanus Bedzrah (Author) join him to lecture the students on writing creatively.
5. Get reps
If your book is one tailored for the youth (especially for tertiary students), deem it a very workable strategy to get a sales rep on each campus across the country. With GHc2 or GHc3 on each book as commission for the reps plus other small benefits to him/her, he/she will do well to sell a copy or two before the semester ends. Don't hesitate to give as low as 5 books to a rep to sell. It makes up the sales numbers.
Do the maths of the number of campuses in the country and each rep selling on the average 20 books a semester. You would be surprised how much books you are going to sell with the help of these reps.
6. Do some promo
This is particularly to fresh authors and those who haven't really promoted their books effectively. As a way of promoting your book and your brand as an author, it is a good idea to do some promos around your book. You can dedicate a whole week to donate free books to people who take up an activity that indirectly widens the reach of your book.
You can also give special discounts to the first 50 people to buy the books. The promo to use is dependent on you but the intent is to help you drive sales indirectly. Consider what kind of promo will work for you.
The strategies to sell more books are not limited to what I shared with you above. I entreat you to try these simple yet results-oriented strategies and you are assured of a hiking book sales. To sell 5000 books in a month or 2 is very possible but you are the only one to make it possible.
You decide!
Kennedy Kwaku Nyadzie is a marketing professional and head of Marketing at Hetura Books, an innovative and customer-centric publishing company. You can reach him his email [email protected] , mobile number 023 – 350 – 7447 or Facebook, Kennie Selase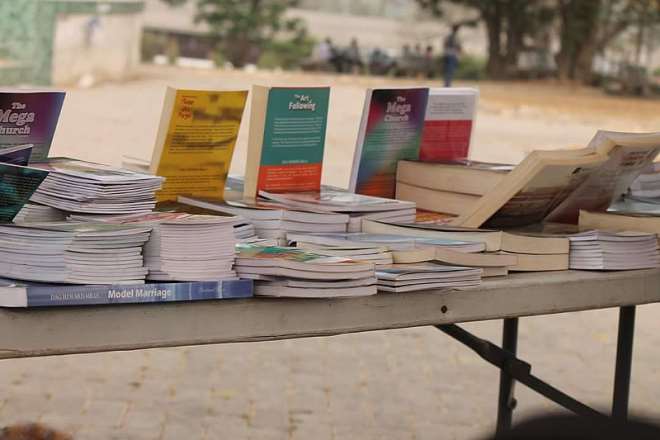 Fb Img 1457362264709