'I don't want to sell at night again' – 'Indomie' seller remembers June 3 disaster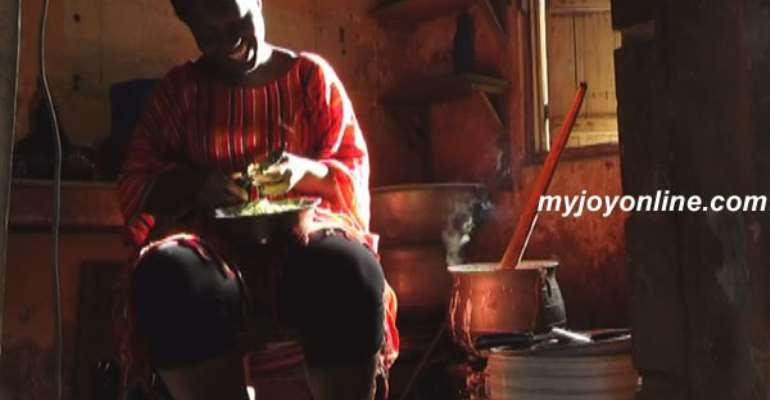 One year after a tragic flood and fire disaster, a woman who narrowly survived death says she is too traumatized to return to the streets to sell at night.
Joycelyn said her decision not to sell at the Goil Filling Station at the Kwame Nkrumah Circle in Accra, saved her life.
The filling station became the site of a cruel tragedy after a gas explosion left charred remains of persons who had sought refuge from the floods at the station.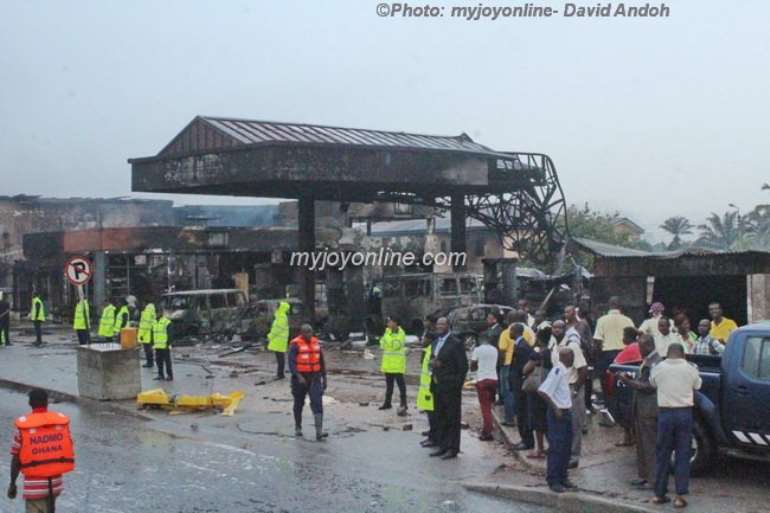 Photo: The Goil filling station
At least 152 fatalities were recorded in the combined tragedy of extreme floods and an explosion.
Joycelyn explained that she usually sold Indomie at night in front of the Goil Filling Station. She closed in the morning to return in the afternoon. She later puts in one lasting working shift again at night.
When it began raining on June 3, 2015, she was discouraged from setting up her table-top sales point for the evening shift.
"I said, let me sleep so that tomorrow, I can go to morning the devotion," she told Joy News' Francis Abban.
Not victimized by the explosion, Joycelyn was victimized by the flood as a deluge of dirty water broke into her home.
"It was more than the sea", she recalled.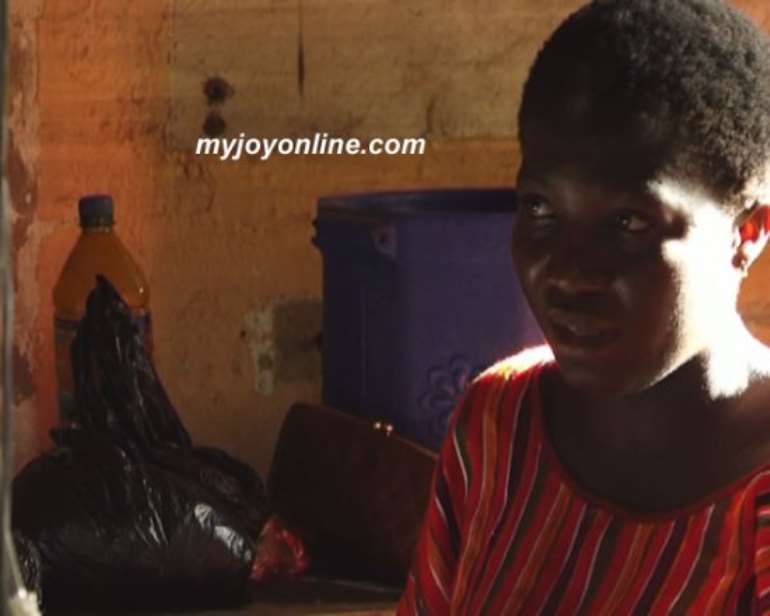 Together with her sister, they abandoned any further attempt to salvage their belongings to save their lives.
Joycelyn says she climbed tables in panic as she struggled to get out of her room to safer ground.
The fear-stricken woman said she waded and swam out of danger naked. Junkies sexually rubbed themselves on her in the progress of helping her to safety.
"Those junkies, they were holding my buttocks, but that day where my mind was, I just thank God that I survived," Joycelyn said.
A terrified and panicky mother of a rice seller nearby who could not find her daughter, Emelia, gave her a cloth to save her human dignity.
"I told her she will come. The next day we found Emelia on the floor [dead]" Joycelyn choked back emotions.
One year later, Joycelyn no longer sells Indomie at the Goil Filling Station.
"I am afraid if something happens again. I don't want to sell in the night again" she said.
Joycelyn now sells banku and okro stew at a location she believes spared her the trauma of June 3, 2015, disaster.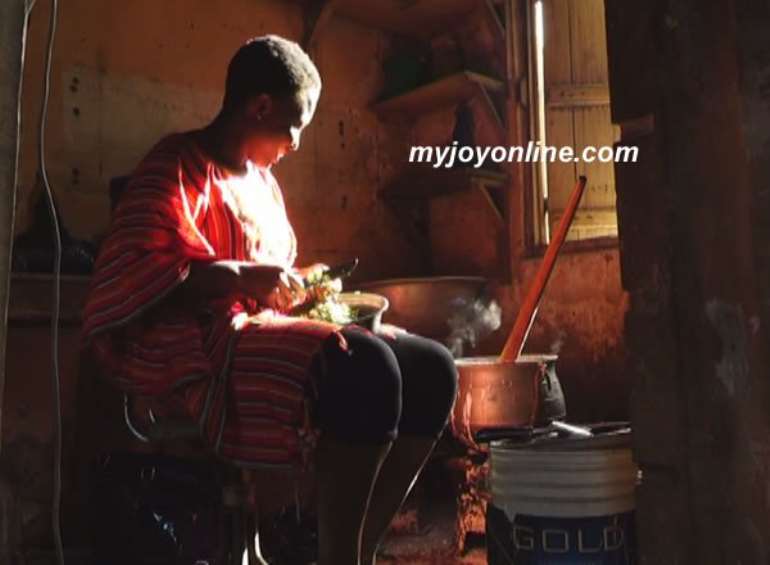 Her story is one of the estimated thousands who were affected by the floods.
Afi, a mentally challenged woman slept on the streets of Adabraka during the flooding.
The shelter she uses as her home was ravaged by the fire. The property is now up for sale and Afi has no place to sleep at night.
She is now pregnant and does not know the father of her unborn baby.
Story by Ghana|myjoyonline.com|EA